We've all been there, you pull up to a jobsite and need to retrieve something from your vehicle. Unfortunately that something is obstructed by your ladder that is stored in the bed space of your work truck. So instead of getting what you need right away, you are stuck with removing your ladder to get to it. Your ladder is a vital piece of equipment so it has to stay on your vehicle but it constantly is in the way forcing you to waste time. You begin to wonder, isn't there a better way to store my ladder?
Of course there is. Regardless if you work out of a pickup, service body, utility body or flatbed there are options to efficiently store ladders. Read on to discover how.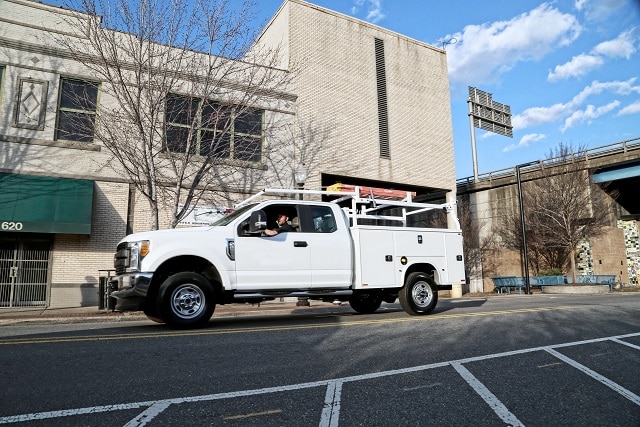 Material Rack
For pickups, service bodies and flatbeds turn to a versatile material rack to store your ladder. While material racks are typically utilized to haul material (think wood, pipes, rebar and more) they are more than capable of handling your ladder as well. If you have more than just a step ladder to bring along, a material rack is an ideal solution.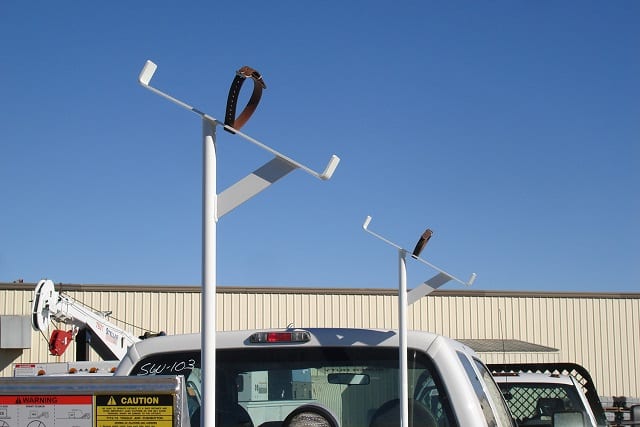 Side Mount Ladder Rack
If you work out of a service body, another way to store a ladder is with a side mount ladder rack. Two holding brackets are mounted to upright supports that mount to the front and rear of your sidepack, keeping your ladder elevated and out the the way.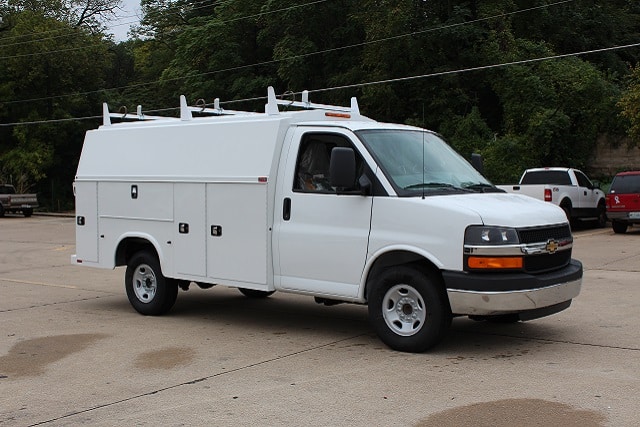 Three Bow Ladder Rack
Enclosed utility bodies have a few options to store ladders. An economical and versatile option is the three bow material rack. Similar to material racks on service bodies, the three bow material rack can accommodate more than just ladders. While this option is a good fit for low roof utility bodies, it is not for high roof models as retrieving the ladder or materials can be a challenge.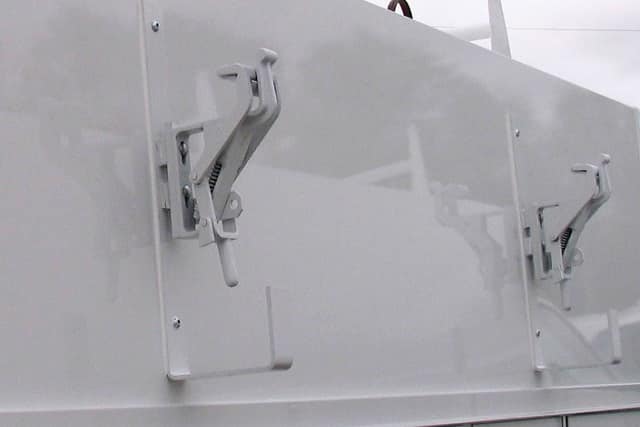 Side Mount Clamps
The side mount ladder rack for enclosed utility bodies utilizes two spring clamps mounted to the side of the utility body directly onto the flat panel space. It enables the operator to store the ladder at a lower height in comparison to storing the ladder on top of the vehicle which makes retrieving more convenient. The only downside is many companies utilize the flat panel space for branding and contact info, which will be covered up by the ladder when stored.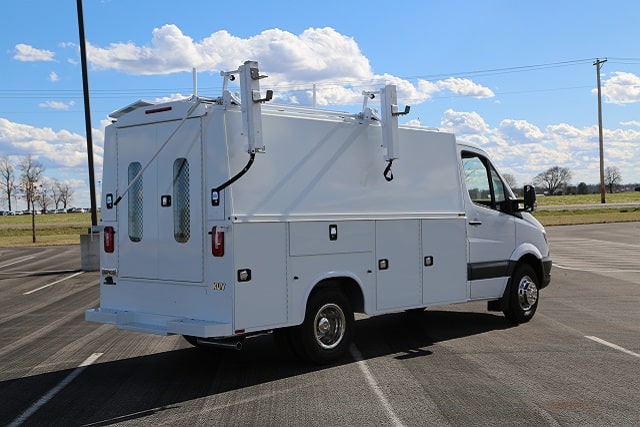 Drop Down Ladder Rack
A drop down ladder rack stores the ladder on top of the utility body but is able to drop down to the side when the operator is ready to retrieve or store the ladder. This makes it easier and safer for the operator by eliminating the overhead lifting. Although this option has many benefits it is also one of the most costly solutions for ladder storage.
---
These ladder storage options can be added to your existing work truck or be included in your next new work truck purchase. Always remember to secure the ladder to the storage option for for safety during transport.
America's Best Work Truck Bodies