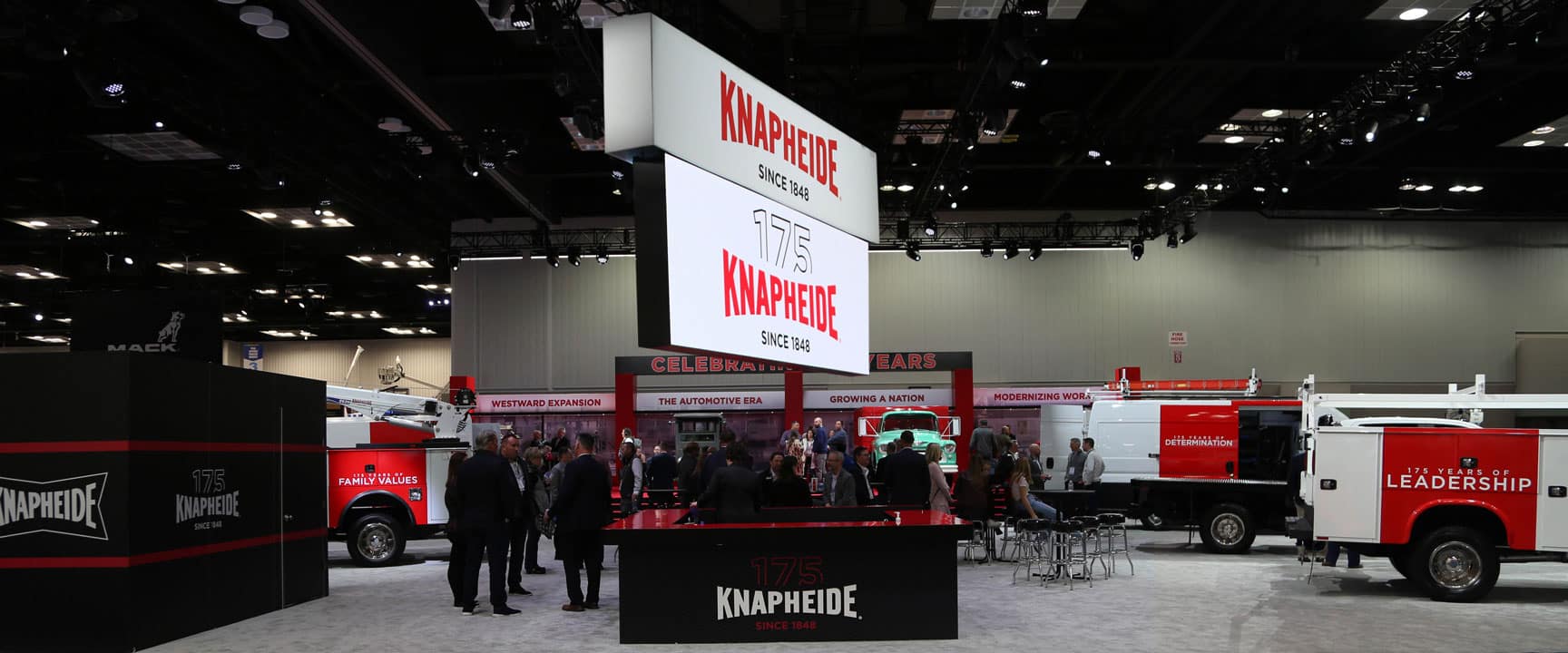 Work truck industry professionals convened at the Indiana Convention Center in Indianapolis, March 7-10, for Work Truck Week. The event, put on by NTEA – The Association for the Work Truck Industry, is the largest work truck event in North America.
"I look forward to Work Truck Week every year," Steven Farr, Sales Manager of Knapheide Truck Equipment Centers Texas, said. "I take this opportunity to visit with our current and potential supplier partners, as well as current and future customers, fostering relationships in person."
A record-breaking 14,885 professionals showed up to this year's event.
"We had a great week at the show," Mandar Dighe, Vice President of Sales and Marketing, said.
To celebrate its 175th anniversary, Knapheide rolled out the red carpet, literally, for its Work Truck Week booth. On the floor, Knapheide showcased six units, showing off new models, parts and equipment. The stage held Knapheide's celebratory heritage display, which had four heritage vehicles and a wall outlining the company's history.
"Our booth highlighting our 'Heritage Vehicles' was the talk of the show. Everyone in attendance celebrated our 175th anniversary throughout the week with us," Dighe said. "I'm proud of the entire Knapheide team. Our presence further reinforced our leadership position in the work truck industry."
Attendees saw Knapheide products in six other companies' booths, including Ford and International. The Ride & Drive experience also featured two units, from Via Motors and Lion Electric, that were upfit with Knapheide aluminum platforms.
Check out our booth 3D tour and event photos below.
All
Heritage Vehicles
New at Knapheide
Knapheide in Other Booths
The National Truck Equipment Association, or NTEA, is one of the largest membership collectives of North American companies that manufacture, distribute, install, sell and/or repair commercial trucks, truck bodies, truck equipment, trailers and accessories.