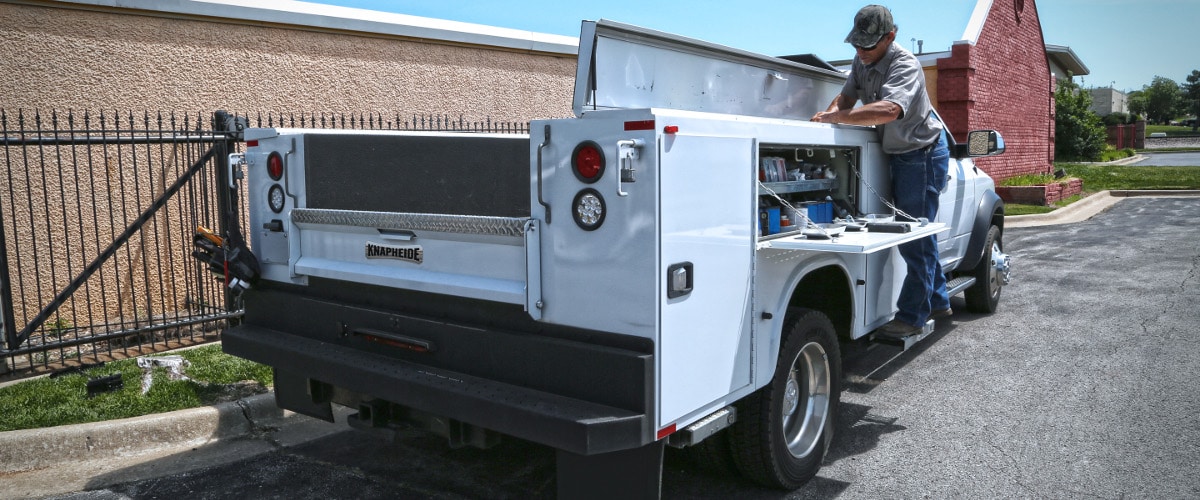 You have thousands of dollars in tools and equipment in your work truck. Without them, your productivity on the jobsite would come to a halt. Think of the inconvenience if those tools were to disappear from your work truck. You would need to file a police report, an insurance claim, and re-purchase all the tools and equipment. Most truck bodies and truck equipment have standard security features, but in high-theft areas these features alone aren't always enough. Luckily, there are options that increase the security on your work truck to keep your tools and equipment out of the hands of a thief.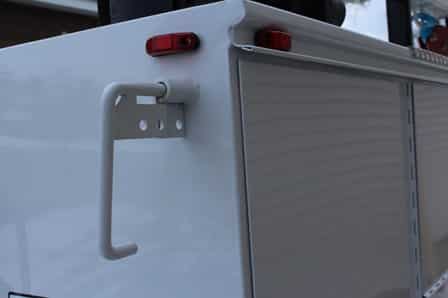 Masterlocks
Masterlocks are the equivalent to a dead-bolt on your service or utility body compartment doors. The operation of masterlocks is simple, utilize a bar that stretches the entire length of the body which enables the operator to lock down all compartments on one side of a service or utility body with one motion. The masterlock handle can be engaged from the rear of the truck body and secured with a simple padlock. It is a second layer of security if the compartment door latch lock is surpassed. Added convenience can be achieved by utilizing a codeable padlock, which allows you to "code" the padlock to your chassis ignition key eliminating the need to carry an additional set of keys.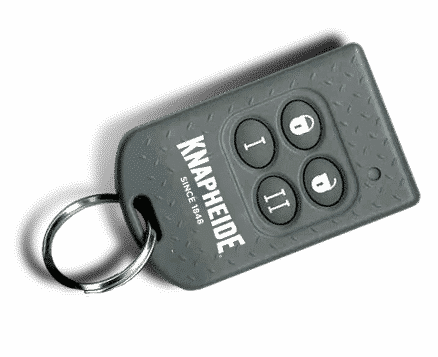 Power Locks
In today's world, when you purchase a new work truck you expect to receive a key fob that can lock and unlock the cab doors with a push of a button. Utilizing a key fob versus an actual key offers convenience and saves time. Truck bodies possess this same feature, replacing the key with a key fob. Instead of locking every compartment door with the key, you grab what you need and as you walk away you are able to lock down all your tools and equipment with the push of one button. When your hands are full, the last thing you want to have to do is guide a key into a lock cylinder on multiple compartments.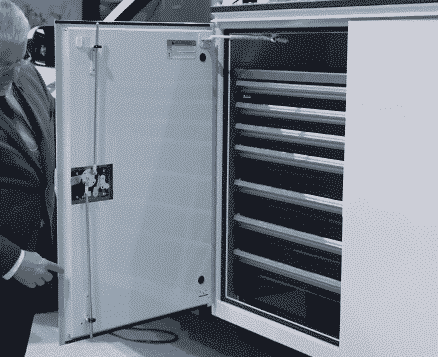 Three Point Latches
Standard rotary-style latches and single-point T-latches have one locking point of contact between the latch and the compartment door. If a thief defeats the one point of contact, they've got access to the tools and equipment they want. With three point T-latches, there are three locking points of contact between the latch and door. Two metal rods at the top and bottom of the compartment secure the compartment door when the latch is engaged. The two additional points of contact make it much more difficult, and time consuming, for a thief to pry the compartment door open.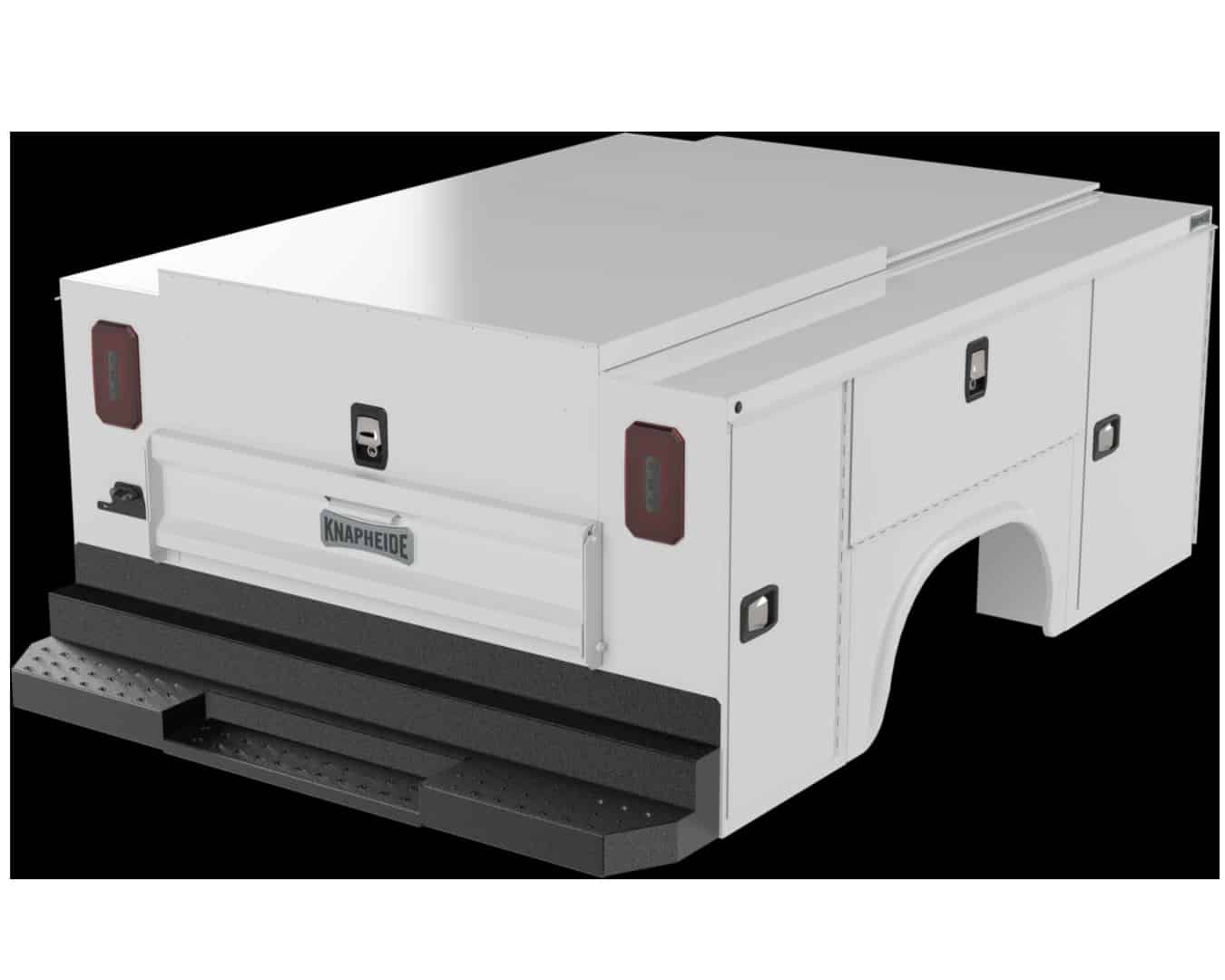 Telescopic Sliding Roof
Many service bodies with open cargo beds carry larger tools, equipment, or parts that often won't fit in the side compartments. These are easy targets for a thief. A quick drop of the tailgate and away goes your valuables. By utilizing a telescopic sliding roof, the contents within the cargo area are out of sight and out of mind. A lockable latch on the telescopic sliding roof secures the cargo area and provides the operator with additional safe space for oversized tools and equipment.
Consider these security options on your next service or utility body and keep your important tools and equipment safe to work another day.
---
View The Industry's Best Truck Bodies