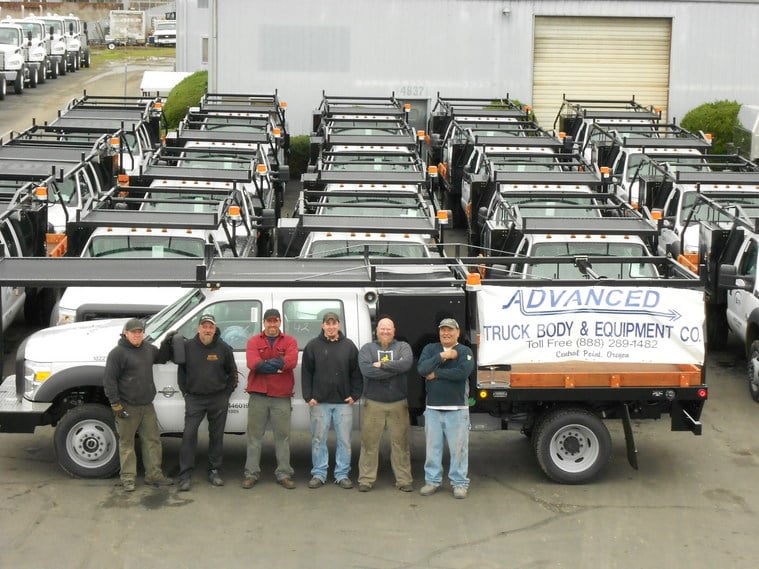 We've been manufacturing high quality flatbeds and accessories since 1978. Each one is hand built for years of durability through use and abuse. Manufactured from high-quality steel throughout and decked with imported tongue and groove, Apitong hardwood as standard. Each bed is backed by many years of experience from our manufacturing and installation teams. Through the years, word of mouth has made us who we are today: a high-quality manufacturer dedicated to giving you the best product money can buy. Each customer is recognized as a vital part of our company growth. This is why we strive to give each customer personalized service time after time.
Advanced Truck Body & Equipment offers only the best truck bodies and equipment, including service bodies, utility bodies, platform bodies, gooseneck bodies, dump bodies, landscaper bodies, crane bodies, and mechanics trucks from Knapheide. Advanced Truck Body and Equipment serves the Medford, OR area with Knapheide truck bodies.
ADVANCED TRUCK BODY AND EQUIPMENT CO.
4825 TABLE ROCK ROAD
CENTRAL POINT,
OR
97502