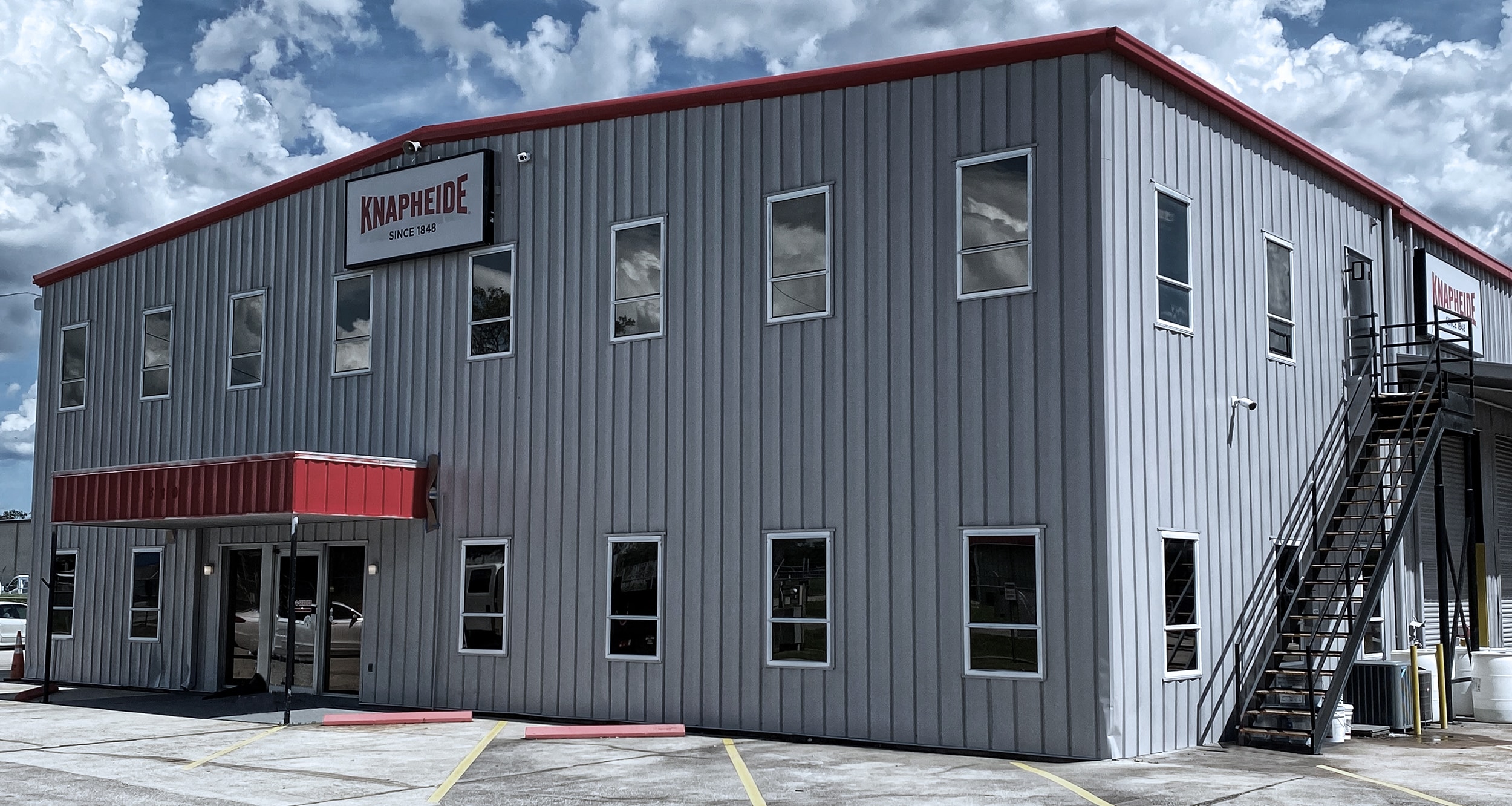 Knapheide Truck Equipment is the premier provider of truck bodies, equipment, and accessories. With the largest network of locations, Knapheide Truck Equipment provides the broadest distribution coverage in the nation. Knapheide Truck Equipment-Orlando offers only the best truck bodies and equipment, including service bodies, utility bodies, platform bodies, gooseneck bodies, dump bodies, landscaper bodies, crane bodies, and mechanics trucks from Knapheide. Knapheide Truck Equipment-Orlando is located in Orlando, Florida and serves Central Florida with Knapheide truck bodies.
Knapheide Truck Equipment Center Orlando
510 WEST THORPE ROAD
ORLANDO,
FL
32824
United States
Get a quote on truck equipment, truck bodies, truck accessories and installation.
For general inquiries, complete the online contact form and your local distributor will be in touch ASAP.
Truck Accessories
Truck Caps

Brands: ARE, Knapheide

Toolboxes

Brands: Better Built, Buyers, Delta, Jobox, Knaack, Knapheide, ProTech, RKI, UWS, Weather Guard

Backup Cameras

Brands: Nagy FleetNet, Inc.

Lighting

Brands: Buyers, Ecco, Federal Signal, GoLight, Grote, Maxxima, Optronics, Peterson, Rigid Industries, Superior Signals Inc, Truck-Lite, Whelen

Headache Racks

Brands: Backrack, Knapheide, ProTech, Weather Guard

Hitches

Brands: Buyers, Curt, Knapheide, Redneck Trailer Supplies

Winches

Brands: Ramsey Winch, Warn
Truck Bodies
Box Bodies

Brands: Knapheide

Contractor Bodies

Brands: Knapheide

Dump Bodies

Brands: Crysteel, Duraclass, Galion-Godwin, Knapheide, Switch-N-Go

Fuel Lube Trucks

Brands: Knapheide

Landscaper Bodies

Brands: Knapheide

Line Bodies

Brands: Knapheide

Mechanics Crane Trucks

Brands: Knapheide

Water Trucks

Brands: Knapheide

Platform Bodies

Brands: Knapheide

Service Bodies

Brands: Knapheide

KUV Utility Bodies

Brands: Knapheide

Gooseneck Bodies

Brands: Knapheide

Van Interiors

Brands: Knapheide Van Equipment, Sortimo, Weather Guard
Truck Equipment
Truck Caps

Brands: ARE, Knapheide

Snow Plows

Brands: Buyers, Fisher

Spreaders

Brands: Buyers

Toolboxes

Brands: Better Built, Buyers, Delta, Jobox, Knaack, Knapheide, ProTech, RKI, UWS, Weather Guard

Transfer Tanks

Brands: Aluminum Tank Industries, Fill-Rite, Transfer Flow Inc, Weather Guard

All-in-one Power Units

Brands: Boss, Miller

Compressors

Brands: Boss, Ingersoll Rand

Cranes

Brands: Auto Crane, Fassi, Ferrari, Liftmoore, SpitzLift, Stellar, Venturo

Hoists

Brands: Champion, Crysteel, Knapheide, Venco

Liftgates

Brands: Anthony, Maxon, Thieman, Tommy Gate, Waltco

Lube Skids

Brands: WW Engineering

Van Interiors

Brands: Knapheide Van Equipment, Sortimo, Weather Guard

Backup Cameras

Brands: Nagy FleetNet, Inc.

Inverters

Brands: Sensata, Ultimate Power, Vanner, Xantrex

Lighting

Brands: Buyers, Ecco, Federal Signal, GoLight, Grote, Maxxima, Optronics, Peterson, Rigid Industries, Superior Signals Inc, Truck-Lite, Whelen

Drawer Systems

Brands: American Eagle, CTech Manufacturing

Headache Racks

Brands: Backrack, Knapheide, ProTech, Weather Guard

Material and Ladder Racks

Brands: Buyers, Kargo Master, Knapheide, Prime Design, Rack-it, Weather Guard

Hitches

Brands: Buyers, Curt, Knapheide, Redneck Trailer Supplies

Welders

Brands: Miller

Winches

Brands: Ramsey Winch, Warn

Tarp Systems

Brands: Buyers, Roll Rite, US Tarp