Utility bed storage with flatbed body capabilities
Combo bodies are a combination between a service body (front) and platform (rear) to provide maximum functionality and versatility, making it applicable for practically any vocation nationwide. Available configurations include DRW in 10' and 12' lengths, 40" tall side packs with flip tops, 46" and 60" tall side packs (no flip tops). Bodies include a fork lift loadable material rack.
Additional information coming soon. Request a quote today.
Complete our online quote request form and we'll help you get in touch with the right Knapheide distributor or dealer to meet your needs and get you a vehicle quote.
Automotive Latch
Automotive quality, paddle-activated rotary style latches make opening and closing easy. Low maintenance and stylish, the latches are covered under Knapheide's six year warranty.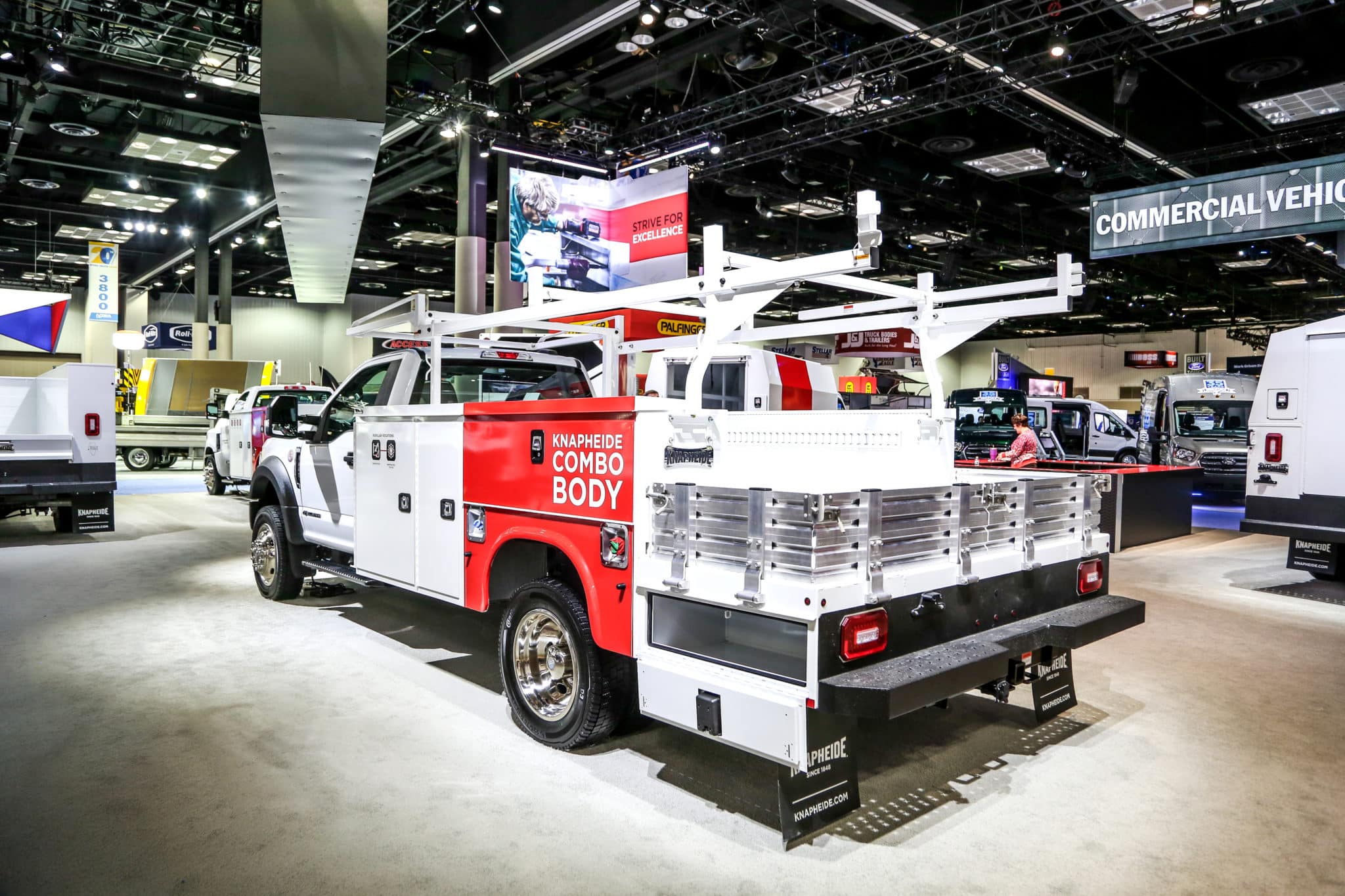 Combining a service body (front) and platform (rear) to provide maximum functionality and versatility, Knapheide's new Combo Body is applicable for practically any vocation nationwide. See more in our walk-around…
READ MORE »