The hardest working, most versatile commercial van equipment
When today's mobile contractors on the go simply need to get the job done, they can rely on Knapheide Van Equipment. With an innovative, easy-to-configure and interchangeable lineup of commercial van equipment products like van partitions, van shelving and storage boxes, Knapheide Van Equipment is the obvious, no-frills choice of contractors who never settle.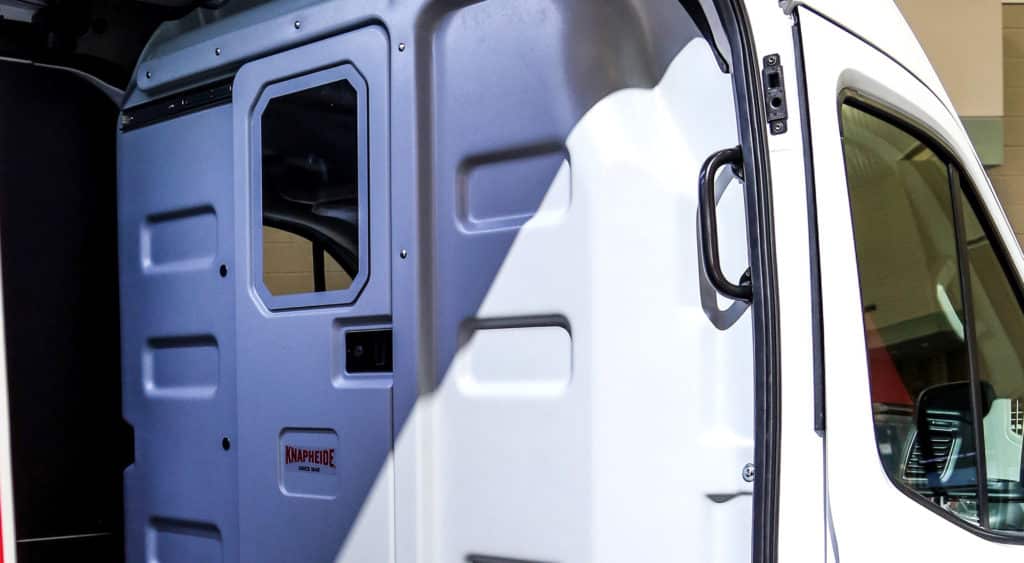 Create a two-zone workshop on wheels with a van partition that safely divides your work space from your cargo.