Knapheide employees are more than just their jobs; they're sons and daughters, partners, parents, grandparents, siblings, friends, hobbyists and dreamers; the list goes on, really. James McGraw is no exception.
For most of his life, McGraw has been a welder/fabricator.
"It's how I make a living; it's how I've always made a living," McGraw said. "From the first time, my dad had me underneath a trailer with a stick welder at 15 and said, 'Weld this.'
"Nobody showed me; I just had to learn.
"Boy, it's a good trade. It's working with your hands. You really have to like working with your hands."
For the past 17 years, McGraw has served as a Welder at Knapheide, with the past 12 being on the 617 U.B. Medium Hour Line. His focus is on floors for a variety of Knapheide bodies, including KUVs and KCs.
"I'm a creature of habit; I like coming in and knowing what I'm doing for the day," McGraw said. "And, I tell you what, I'm not lying. I do enjoy my job. I do enjoy working here. Otherwise, I wouldn't have been here for 17 years."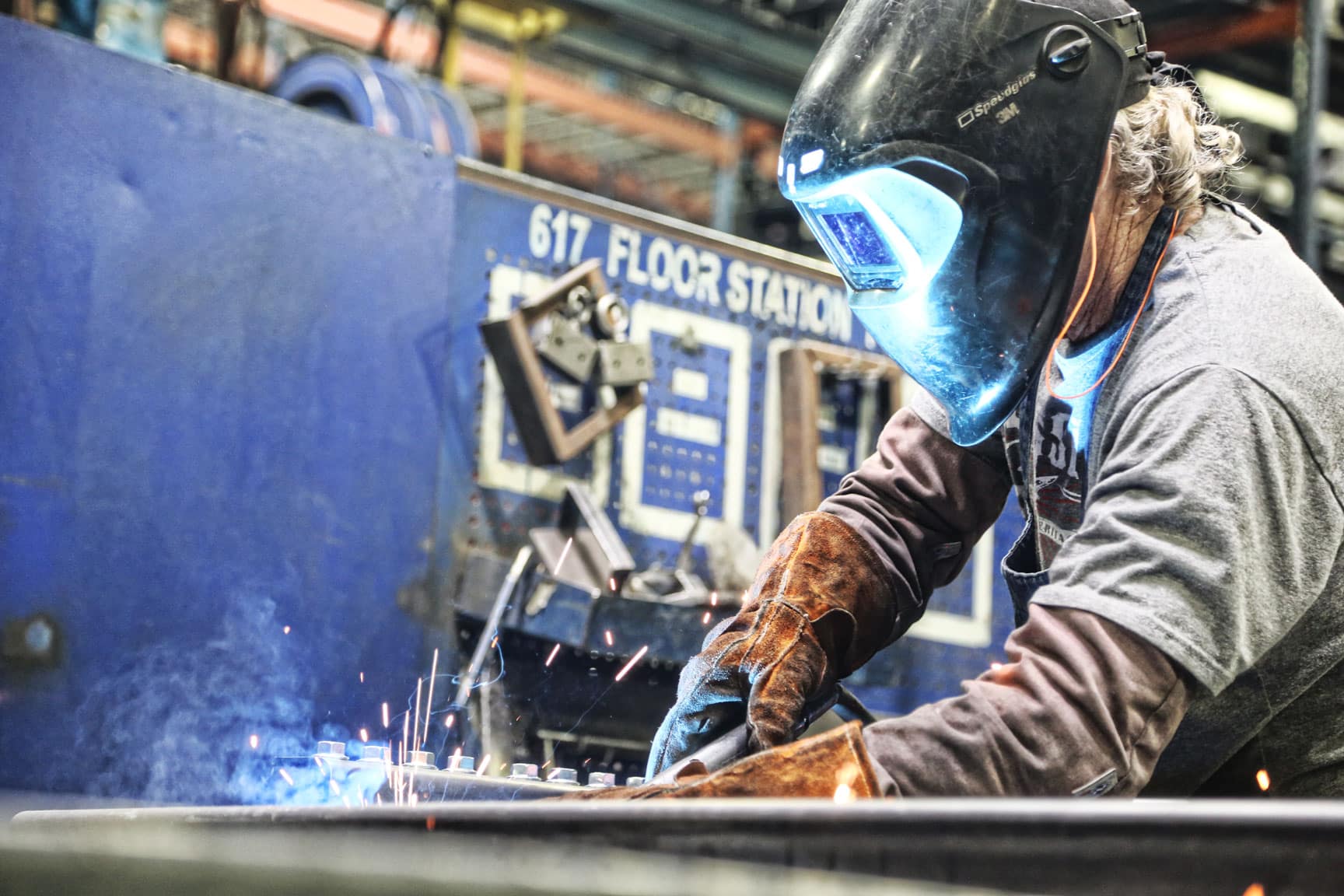 When McGraw isn't working, he's out looking for vintage guitars or bicycles to add to his collections. While his bicycle collection dates back to the 1930s, his guitars are even older; the oldest in McGraw's collection is from 1919, making it more than 100 years old!
Welding, bicycles and guitars aside, McGraw's true passion is music.
"I've written and played music since I was 18," McGraw said. "I've written a song here, a song there. I've played them out in public. I've probably got 15-20."
Although he's dabbled throughout the years, McGraw has decided he is now wholly in on pursuing his dream.
"My main goal, right now, is to sell a song before I retire. That's why I started my YouTube channel," McGraw said. "I want to use it as a sounding board."
Earlier this year, McGraw noticed that his song "Could've Been Me" had the highest number of views on his page. He took that information and ran with it.
"I sent [it] to a studio in Nashville. I had professional musicians do it," McGraw said. "I'm going to take that one and pitch it to producers and start that way."
Despite the work it'll take, McGraw doesn't plan on giving up on his dream any time soon and will keep at it until he sells one of his songs.
If you're interested in supporting McGraw, you can check out his YouTube page by clicking the button below.