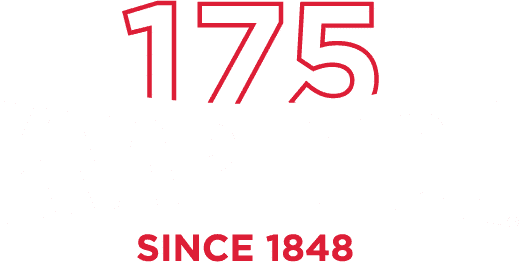 From wagons to work trucks, Knapheide's determination, innovation and family values set them apart as the industry leader. This year, Knapheide is celebrating 175 years as a family-owned and operated business in Quincy, Illinois, continuing to provide customers with high-quality, work-ready transportation solutions.
Westward Expansion
The Louisiana Purchase of 1803 enticed much of the United States' population to venture west. Wagons were the transportation of choice for many settlers on their expedition.
In 1848, Herman Heinrich Knapheide, a German immigrant, moved to Quincy, Ill., and opened a wagon-making shop. He would spend 42 years at the helm of the business, perfecting his wood and iron-constructed wagons, selling them to farmers, miners and pioneers.
In 1890, son Henry E. Knapheide took over the business, taking the company to new heights as he invested in steam-powered saws, drill presses and a planing machine, also erecting a three-story factory that optimized the production process. This allowed greater control in-house, standardized the wagons and enabled workers to mass-produce parts. By the 1900s, their product lineup expanded to include freight wagons, merchandise "trucks", dump carts, log wagons and a widened variety of farm wagons and "trucks".
The Automotive Era
Gasoline-powered automobiles gained popularity in the early 1900s and caused the need for wagons to decline steeply. In the 1910s, Knapheide installed its first wooden wagon body on a Ford Model T chassis and would continue do so through the 1920s. Times were tough, and many wagon shops closed their doors. To keep afloat, Knapheide took on more repair work and sold equipment like straw spreaders, dump bodies, washing machines and parts. The stock market crash and Great Depression in 1929 further impacted the company, causing sales to dip to $14,083.65 in 1932.
Harold W. Knapheide took over the company in 1932 and discontinued wagon production six years later, turning the company's focus to wood and steel-derived automotive bodies. After further investing in manufacturing machinery, like electric welding outfits, the bodies were constructed entirely of steel, keeping pace with the automotive industry. While agricultural products were widely standardized, commercial trade bodies were typically custom-built.
Growing A Nation
World War II was underway, and the U.S. government required manufacturers to shift from consumer vehicle production to military products from 1942 to 1945. Automobiles quickly became a necessity and prompted the Federal Aid Highway Act's passage in 1956, which authorized the construction of our nation's interstate highways.
During this time, Knapheide was under the direction of Harold W. "Bud" Knapheide and farming in America was booming. The company produced an all-steel agricultural product line, including grain bodies and livestock racks, and sold them through an expanded distribution network. This move proved so successful that the company needed to increase their manufacturing and production capacity to meet demand. They did so by opening a new facility in West Quincy, Mo. in 1954. Unfortunately, the location was flooded by the nearby Mississippi River in 1973, proving quite costly. The company would persist via temporary facilities in Quincy, Ill. partially until total production was restored some 90 days later at the original location.
Modernizing Work
HVAC, plumbing, electrical and telephone services were in great demand amongst home and business owners making upgrades during this time. Although it was developed 10 years earlier, Knapheide's service body was already quite popular among tradespeople when Harold W. "Knap" Knapheide became President in 1978. Because of the agriculture market crash in the early 1980s and economic recessions much later, having a diverse product offering was essential for the company's success. In 1993, the West Quincy facility was flooded again, which led to the construction of the Quincy, Ill. location in use today at 1848 Westphalia Strasse.
Harold W. "Bo" Knapheide, the sixth generation, took over Knapheide in 2018 with a focus on continued growth, expansion and new markets. That same year, an additional manufacturing facility, dedicated to aluminum body production, opened just south of the company's headquarters.
Expansions Through The Eras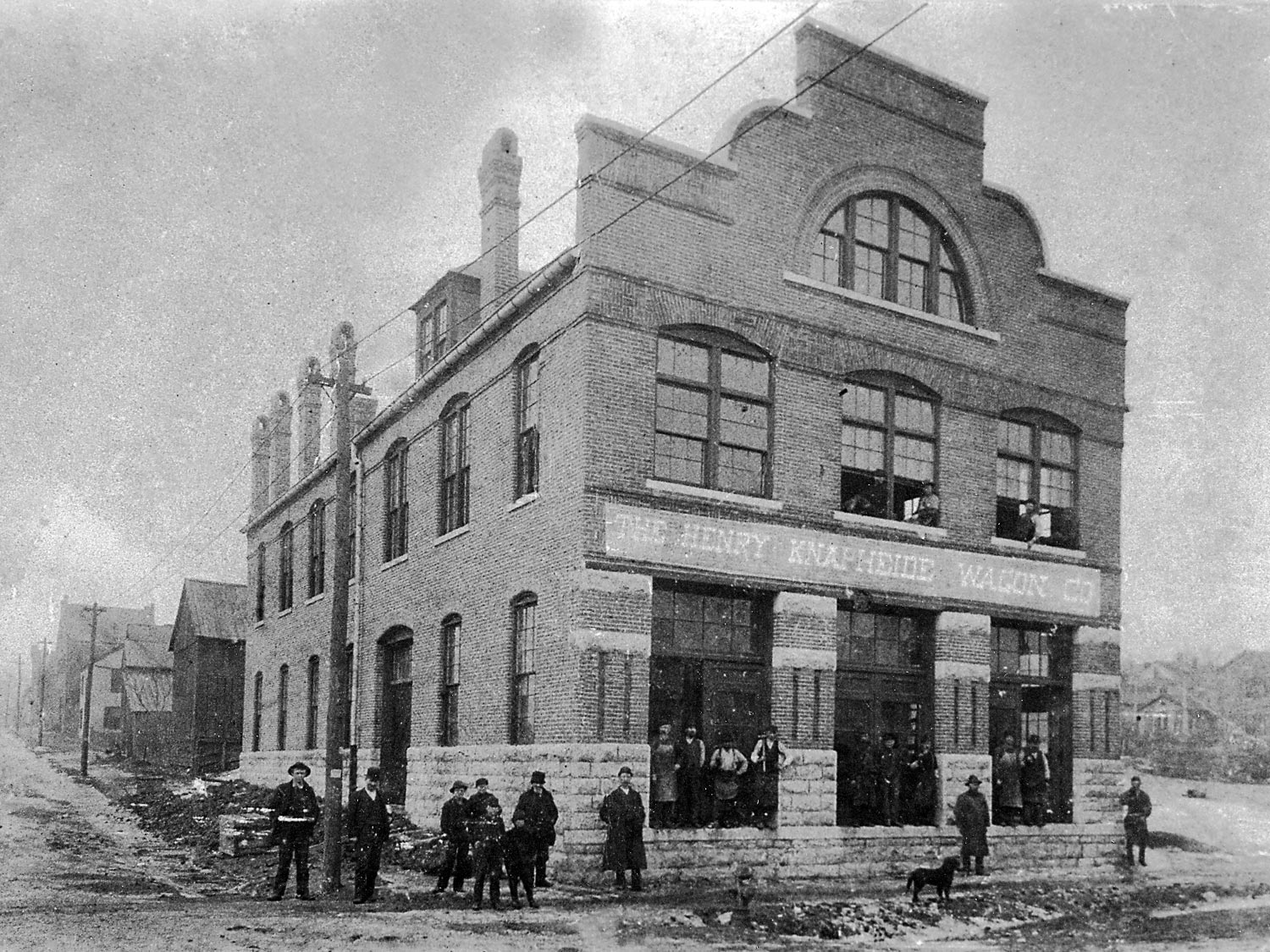 The Henry Knapheide Wagon Company building at 6th and State Street in Quincy, Illinois circa 1895.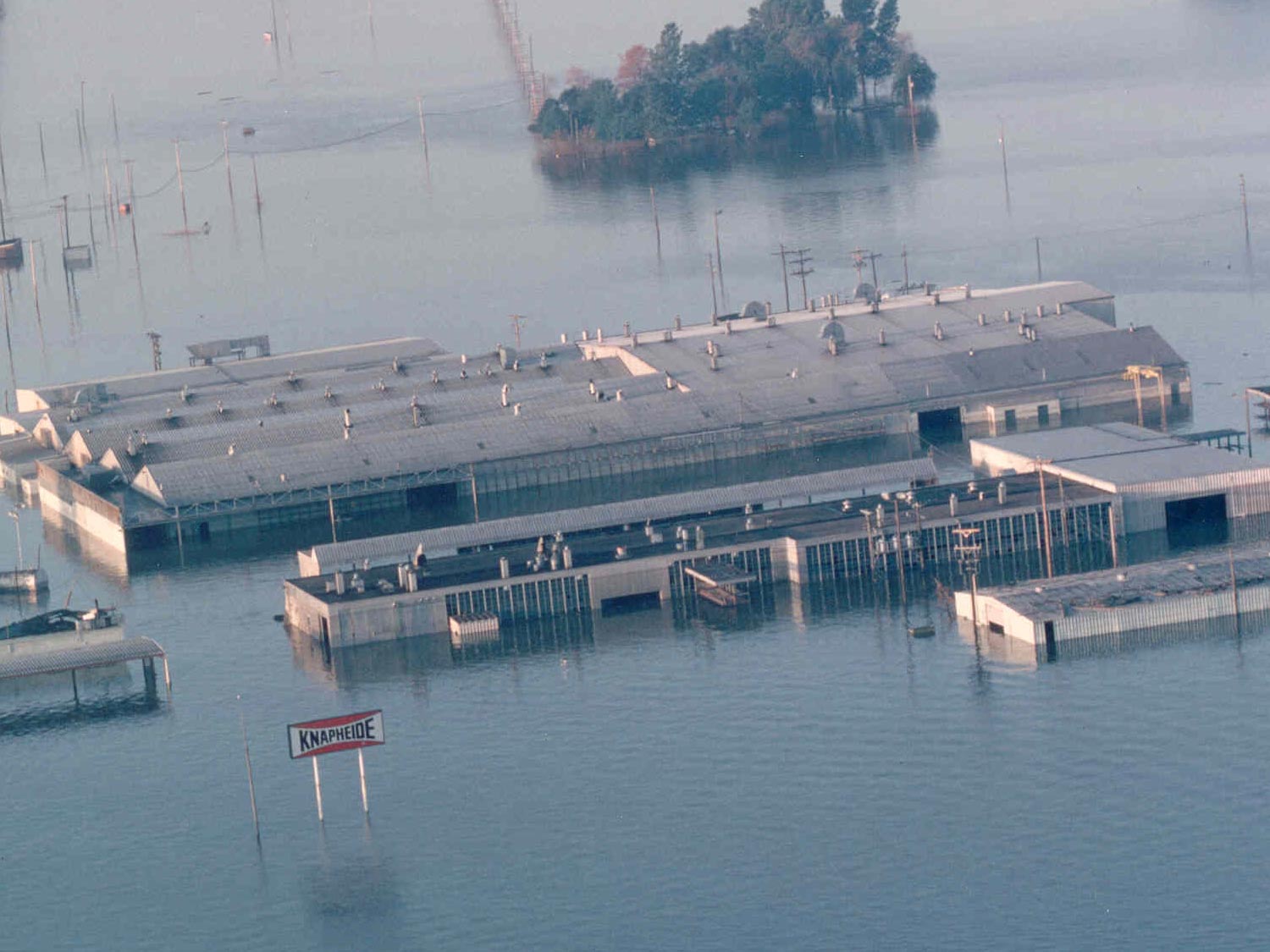 The Knapheide West Quincy, Mo. facility has experienced floods in 1973, 1993 (pictured), 2008 and 2019.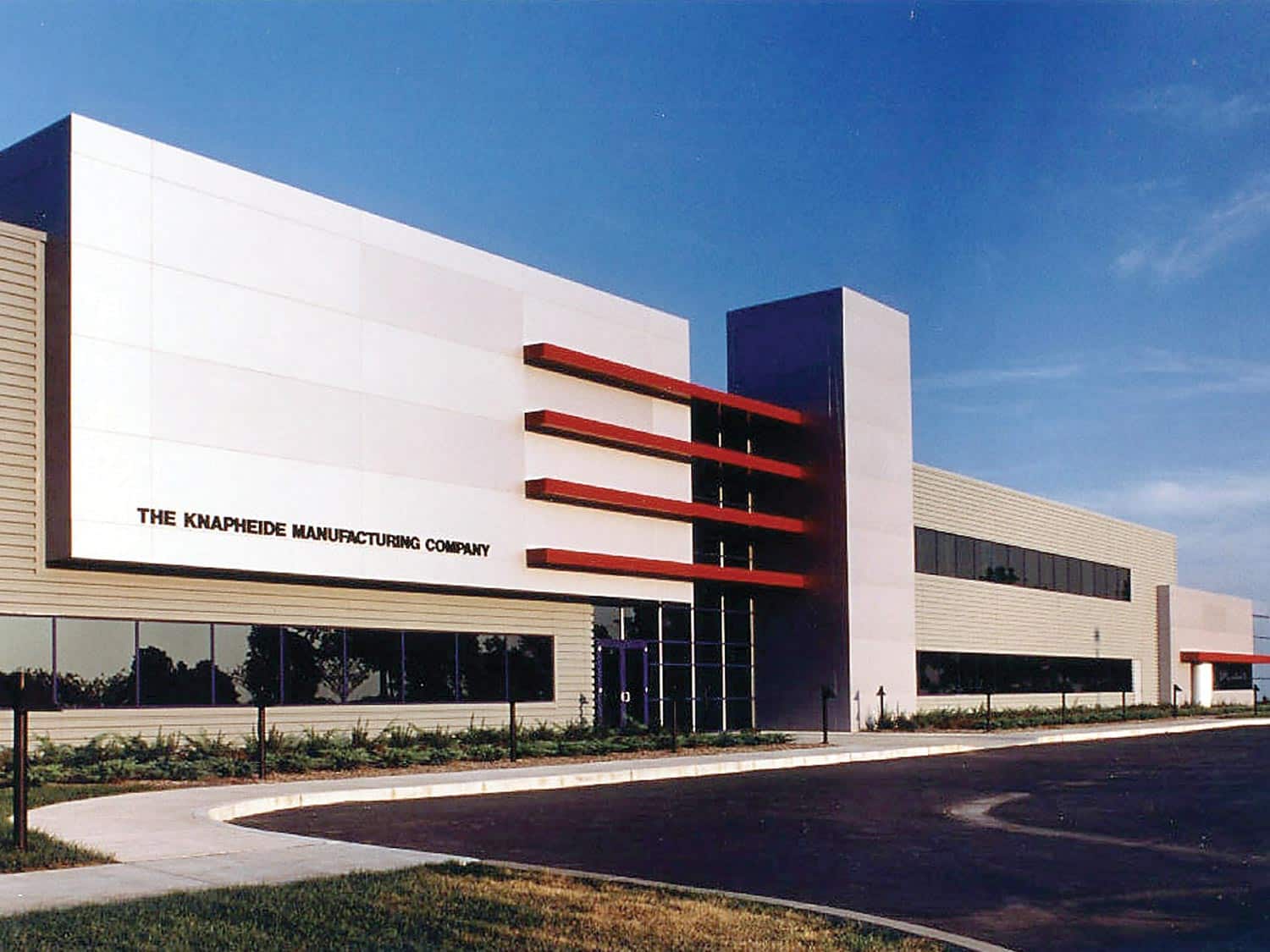 Knapheide's headquarters and manufacturing facility at 1848 Westphalia Strasse in Quincy, Ill. opened in 1997.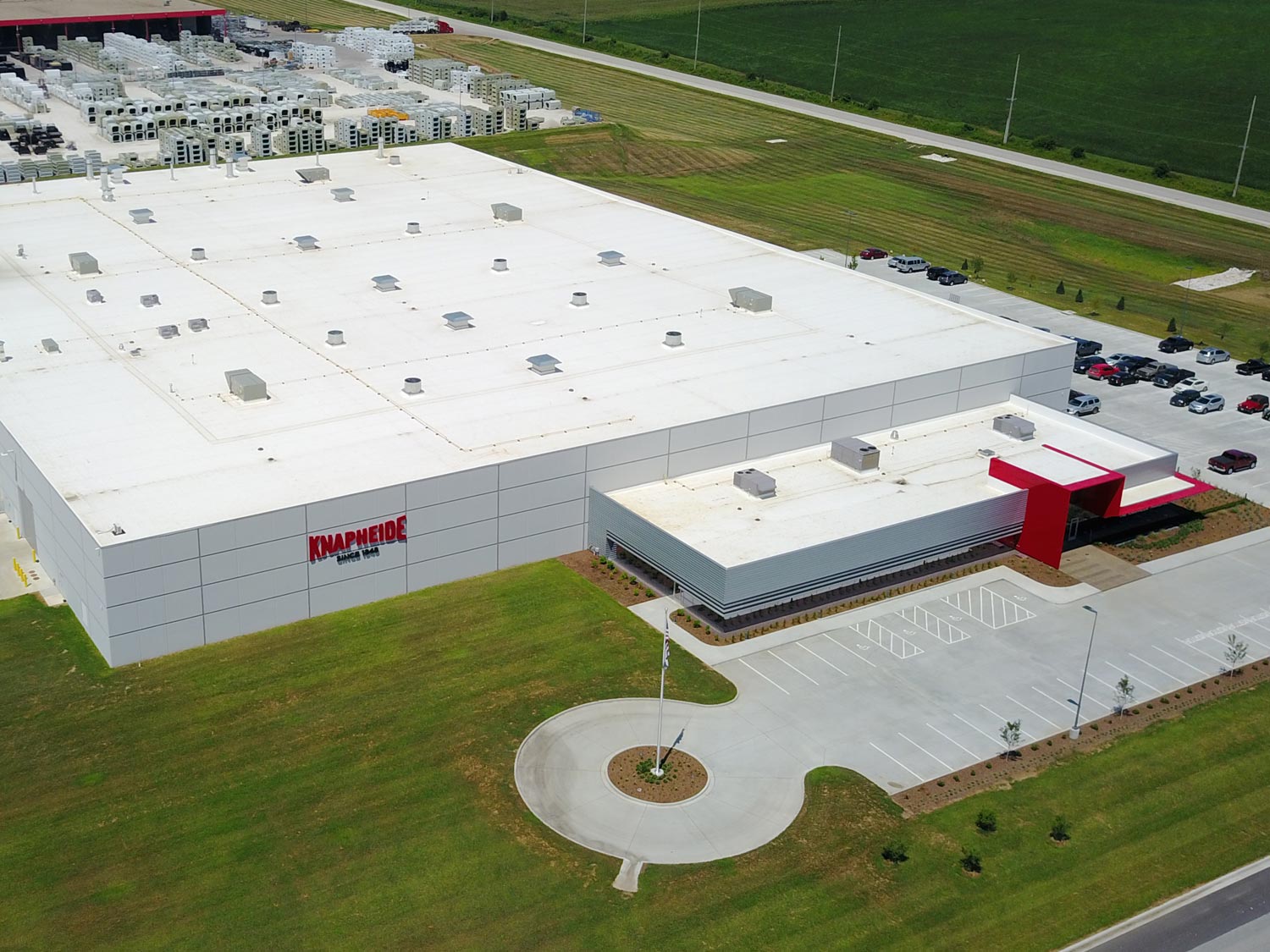 In 2018, Knapheide opened an aluminum manufacturing facility just south of their headquarters.
Heritage Vehicles
Nostalgia
Manufacturing
Office
Truck Equipment Centers