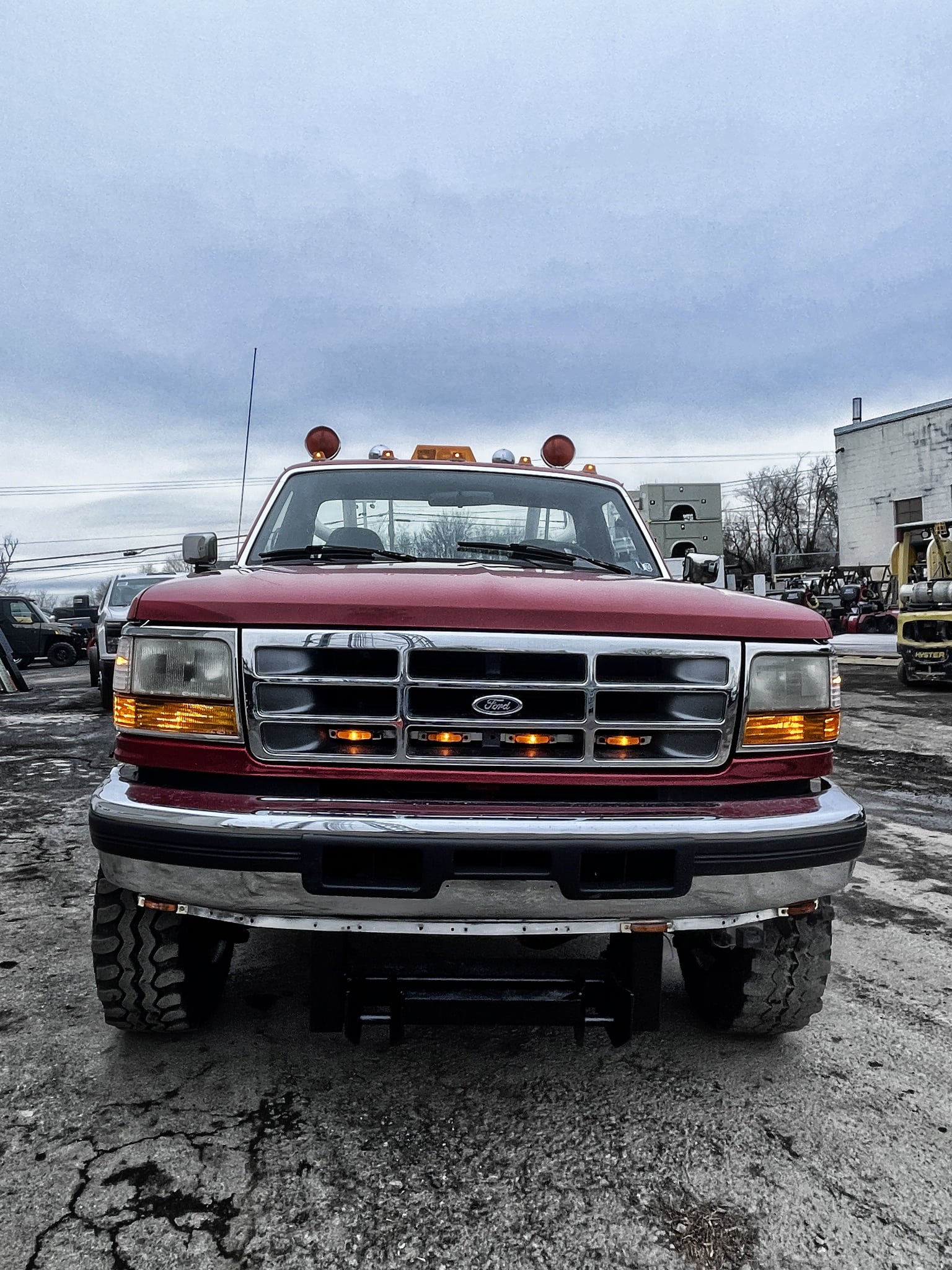 Back in 1996, Joe Fazio, Owner and Operator of Fazio's Service Center, bought a truck built to last, a brand-new 1996 Ford F-350.
The truck tackled every job Fazio had, from plowing snow in the cold, Northeastern winters to grading roads in the summer and answering service calls year-round.
Over time, his non-Knapheide service body started showing its age. When the bottom three inches were lost to rust, and the floor was so rotten you would fall through, Fazio sought a replacement from the same company.
"When I went to get my new service body, [I was told] I couldn't get this and I couldn't get that," Fazio said. "'Why can't I? I asked. 'I'm paying for it.'"
The company replied, telling Fazio they "just don't do that."
Disappointed but determined, Fazio left in search of a company that would bring his vision to life. Less than 15 minutes down the road from his shop in Wyomissing, Pa., Fazio found Levan Machine & Truck Equipment, a Knapheide independent distributor in Fleetwood, Pa., which offers Knapheide bodies and commercial truck upfitting.
"We always talk with our customers to understand how they will use their truck," Jim Haas, Inside Sales & Warranty at Levan Machine & Truck Equipment, said. "It's important that we understand the equipment or specialty items that are important to our customers. We must be mindful of our four seasons. In the winter, our market largely uses a salt application that can be harsh on any vehicle over time."
When talking with Levan, Fazio was amazed at their commitment to getting him what he wanted.
"I went up to Levan's and they said, 'Yeah, we can do anything.'" Fazio said. "They actually did more."
Fazio requested additional venting in the rear compartments of his service body for an auxiliary battery and remote jump-start setup, custom tailgate, custom bumper with hitch mounted through and lights down the side packs of the body (top and bottom).
Although older chassis are typically challenging to upfit, Levan made Fazio's service body exactly as he had envisioned.
"Joe takes excellent care of his vehicles," Tim Marks, Shop Manager at Levan Machine & Truck Equipment, said. "It's very unusual for us to see a chassis this old in mint condition. We installed a new Knapheide 596 Service Body with custom lighting all over the truck."
"Have you seen the truck?" Fazio asked. "They did a great job. And the body? Oh my God. It's awesome! It has 74 lights on it. At night time, it's just mind-blowing."
Levan finished Fazio's service truck in the nick of time, getting it back to him shortly before he received a service call.
"I'm not doing as many service calls as I used to, but every now and then… Whatever they've got, flat tires, don't start; we go help them out," Fazio said. "That's why I say, 'My truck is a service truck, and we go out.' The truck was a real workhorse, and it still is."
From one upfit to 100, our network of more than 240 upfit partners can help build your fleet.
Work directly with your nearest Knapheide upfit partner for bodies, equipment and upfitting.
Interested in body or truck package pricing? Submit a quote request and we'll find an upfitter for you.