Every vocation has them, they are the long or bulky items that you just aren't sure how to store in the most efficient manner. You could throw that 8' conduit pipe on the cargo floor, sure it would roll around during transport and you may trip over it trying to get to something else but where else would you put it? Regardless if you're a plumber, electrician, contractor, HVAC tech, lineman, or more, you have options to efficiently store long and bulky items.
Familiarize yourself with the most common options available to store long and bulky items on your next Knapheide truck body, from service to utility to platform bodies.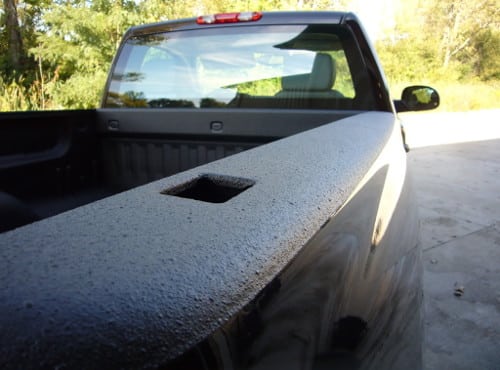 Bed Liner
The most common useage for spray liner has historically been protecting the cargo area of a vehicle. Anywhere where heavy or bulky items meet a cargo surface creates an opportunity for damage, which can lead to abrasions, rust, dents and punctures in your cargo area. A layer of spray liner protects from all of the above, while adding additional grip.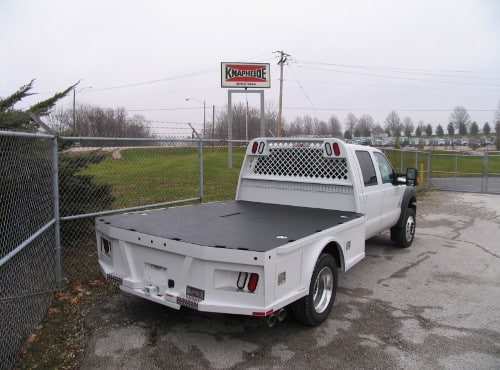 Additional Body Applications
Besides applications on a pickup or service body, liner has also become increasingly popular on other bodies such as platforms, goosenecks, dump bodies and KUV bodies. Protecting the cargo areas of these bodies can be important, with some considerations. These bodies are often used to haul goods that need to be loaded and unloaded regularly, and applying spray liner can make this difficult at times. It's important to determine the balance between your cargo and protection needs.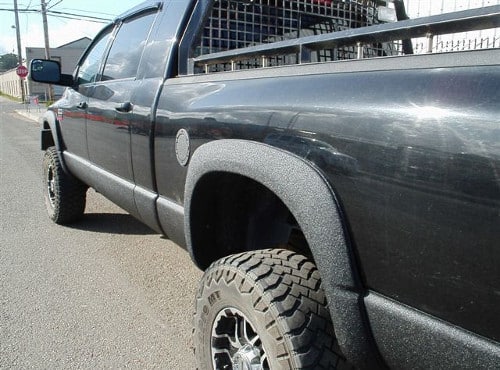 Body Protection
There are protection needs for your work vehicle outside of the cargo area and spray liner can surprisingly meet many of those needs. It's not uncommon to see spray liner applied to front-facing surfaces on work bodies and truck beds as rock guards. In addition, other flat surfaces, such as the tops of service body compartments or bed rails, need ample protection. Around back, lining bumpers and other common touch points provides increased protection and safety for users. Some even take the protection from the outside of their body to the inside by lining compartments or shelves in their service or KUV bodies.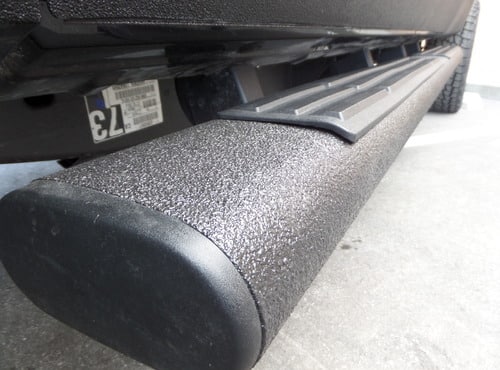 Accessories Protection and Customization
Even though the bed or body of a truck is where the work is done, it's still a good idea to dress up and protect your chassis' accessories. Spray lining your vehicle's side steps or nerf bars can provide increased protection and safety. Other areas where liner can be applied are fender flares, front bumpers and grilles, and more.
Many spray liners are available in a wide range of colors, often with color matching, textures and thicknesses to meet your application. In addition to the versatility in appearance, spray liner performs in a wide range of conditions, whether hot, dry, wet or cold.
Regardless of the size or scale of your application, from your small pickup to a large mechanics truck, it's always important to protect your investment. Spray liner has proven to be one of the most effective and efficient ways to provide lightweight, powerful protection.
---
View The Industry's Best Truck Bodies