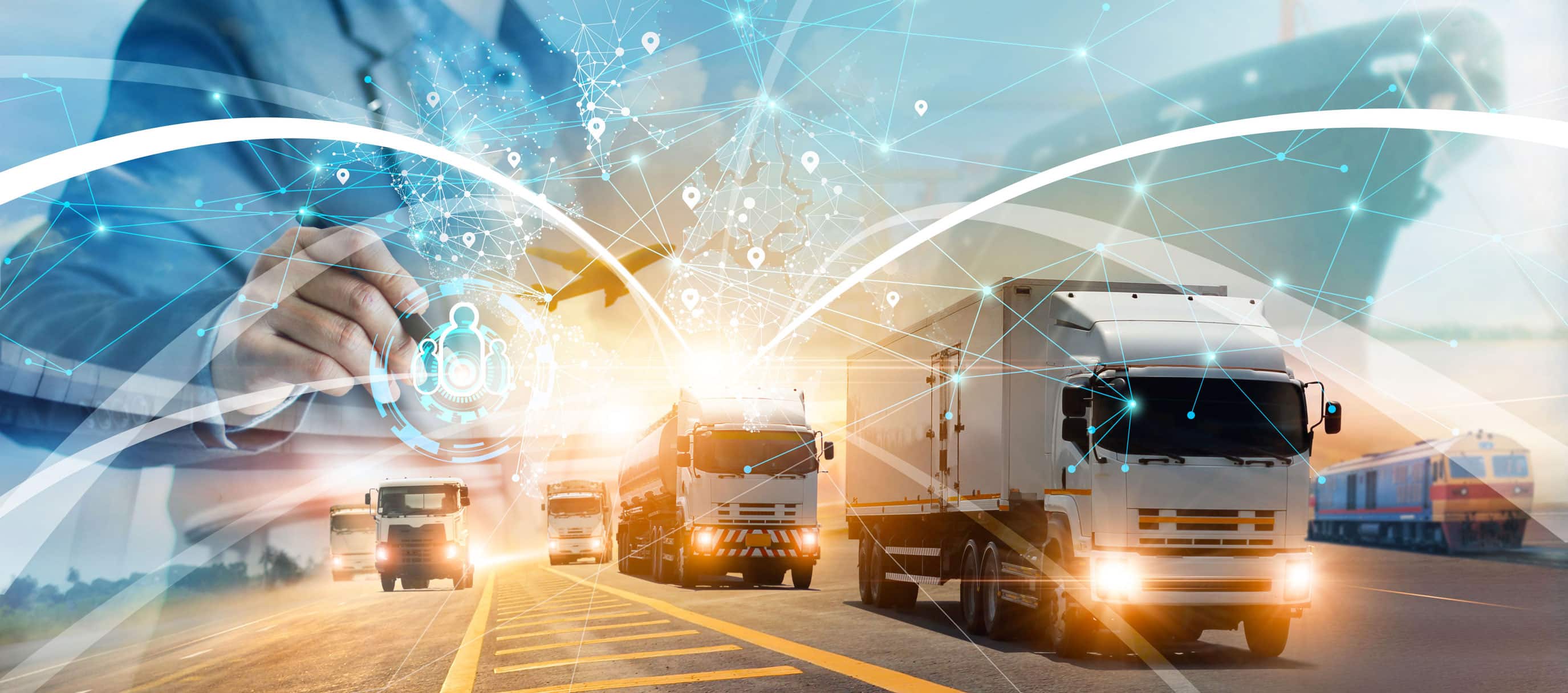 Telematics is becoming increasingly popular for consumer and commercial applications, especially within the automotive industry.
So, what is telematics?
Telematics is "the combination of information technologies with telecommunications" (Merriam-Webster, n.d.). Essentially, in automotive applications, it's the sending, receiving and storing of data from and to a vehicle to provide users, fleet managers and/or OEMs with helpful and usable data.
Telematics in Consumer Vehicles
In consumer vehicles, a telematics system's capabilities could be as little as a tire pressure sensor to something as complex as Telsa's, which monitors and records "data from various vehicle systems, including the motor, Autopilot components, Battery, braking and… features such as charging reminders, software updates, and remote access to, and control of, various systems of your vehicle" (Disclaimers, n.d.). In addition to a car's native telematics system, a user may opt to link their phone for additional capabilities or install a telematics device to monitor their driving for discounts on car insurance.
Telematics in Fleets
According to the 2023 Fleet Purchasing Outlook report published by NTEA, 81% of fleets are using telematics, and 44% expect to increase their usage this year (n.d.). "Most get telematics on their vehicles either direct from the factory or aftermarket," Chris Rolsen, Knapheide Director of Fleet and Sector Sales, said.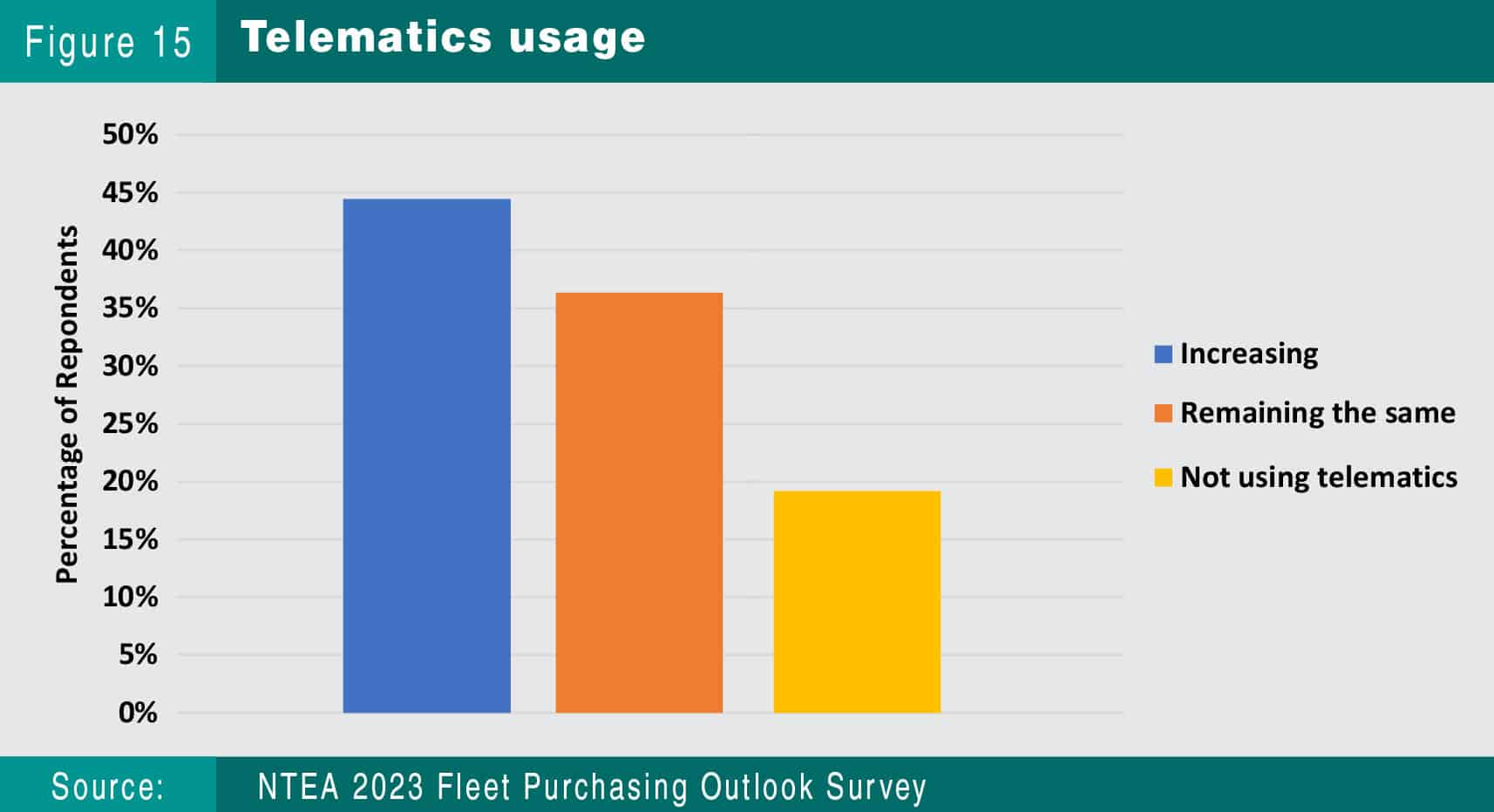 Benefits of Telematics in Fleets
Telematics provide fleet managers with a treasure trove of information. The systems can notify the managers about upcoming or current maintenance needs, safety implications regarding the driver's habits, GPS (Global Positioning System) tracking and more. The graph below shows the benefits that fleet managers find most valuable.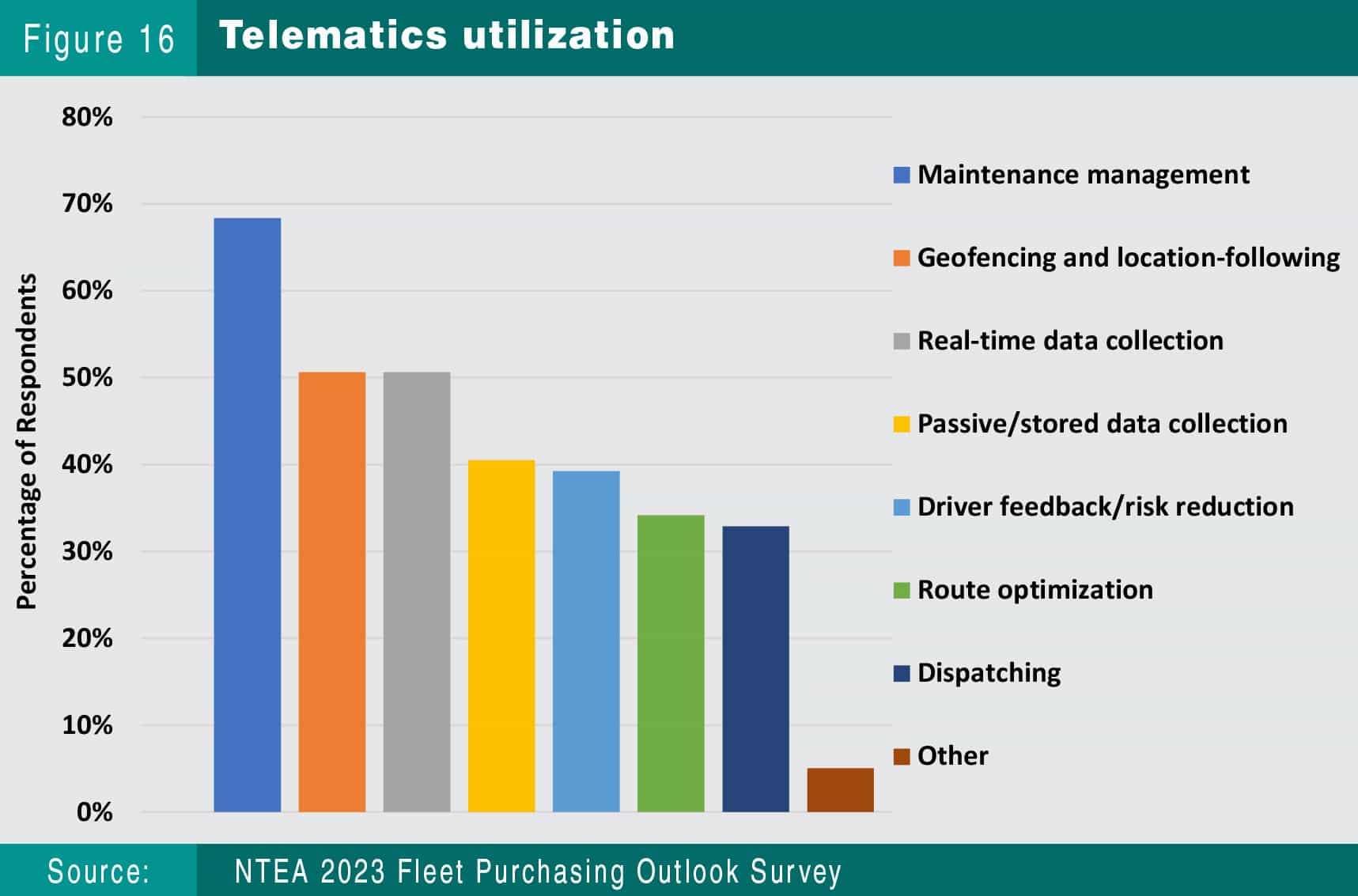 Staying on Top of Maintenance
Previously, fleet managers performed preventative maintenance on a schedule, not based on a vehicle's actual need. Now, with telematics systems, fleet managers are able to see which units require maintenance in real time through alerts based on markers like odometer readings and fuel consumption.
In addition to regular maintenance notifications, fleet managers can choose to be notified of maintenance issues. The alert instantly provides them with the diagnostic error code and eliminates time between the error code occurring and being notified by the driver. The reduction in time helps ensure a quicker resolution and that less damage occurs to the vehicle and its systems.
Safer Driving
Like the devices used by insurance companies to track the driving of consumers, fleet telematics systems track the habits of drivers. While the system tracks all driving, its main purpose is to monitor unsafe habits like excessive speeding, hard braking and fast turns, as well as seat belt usage. Fleet managers can use this data to identify drivers with unsafe habits and attempt to resolve any issues before they become liabilities for the company.
Improved Route Efficiency
The onboard GPS feature of a telematics system can be immensely useful to drivers and dispatchers. By using the telematics system, drivers and dispatchers can be notified of route issues, like congestion or roadblocks, and suggest an alternate path. Additionally, telematics systems can help dispatchers monitor the locations of their drivers to find the closest to any given destination, making routing more efficient.
In addition to helping the company itself, GPS capabilities of telematics systems in fleets can also benefit the customers they serve by allowing them to view real-time ETAs of the drivers.
The Future of Fleet Telematics
Although data suggests that the use of telematics in fleet management is cyclical, it is expected that the use of telematics will continue to rise. And why wouldn't it? Today's fleet managers experience a greater range of capabilities and control over their fleets than they would be able to without telematics. With near constant advancements in technology, there's no telling how the use and capabilities of telematics might grow in the years to come.
References:
NTEA. (n.d.). 2023 Fleet Purchasing Outlook [Review of 2023 Fleet Purchasing Outlook]. In NTEA (pp. 3–19). Retrieved March 2, 2023, from https://www.ntea.com/fpo
Merriam-Webster. (n.d.). Telematics. In Merriam-Webster.com dictionary. Retrieved March 2, 2023, from https://www.merriam-webster.com/dictionary/telematics
Disclaimers. (n.d.). Tesla. Retrieved March 2, 2023, from https://www.tesla.com/ownersmanual/model3/en_au/GUID-2E8E5E0B-DAA8-40B8-9804-45F5960538DF.html#:~:text=Tesla
From one upfit to 100, our network of more than 240 upfit partners can help build your fleet.
Work directly with your nearest Knapheide upfit partner for bodies, equipment and upfitting.
Interested in body or truck package pricing? Submit a quote request and we'll find an upfitter for you.