BAILMENT POOLS
What Are Bailment Pools?
Bailment pools, also known as truck or chassis pools, are "pools" of unassigned chassis on consignment at an upfitter from an original equipment manufacturer (OEM). These pools are resources for dealers, allowing them to choose and upfit chassis closer to their locations, reducing the time it takes to get the units to market.
How Do Bailment Pools Work?
Once a dealer chooses a bailment pool chassis from an upfitter, it must be upfitted and transferred to the dealer for final sale.
Bailment pool chassis do not affect a dealer's overall chassis allocation from an OEM, and may not cost the dealer interest for a period of time.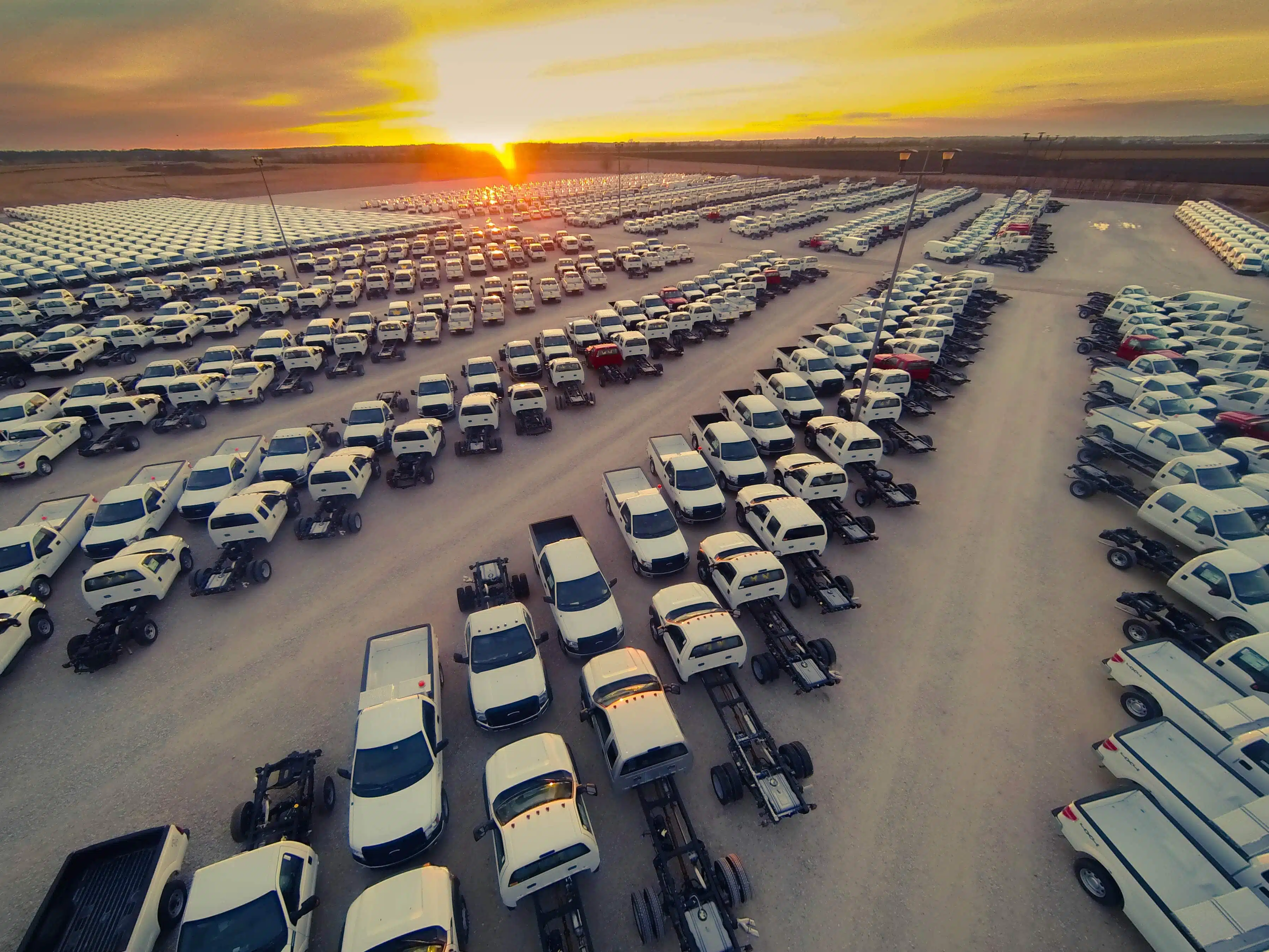 What Are My Options For Getting My Completed Bailment Pool Unit Delivered?
Pool Delivery: Knapheide contracts with logistics carriers with ramps to haul your unit to its destination.
Drive Away: A Knapheide driver will deliver your unit.
Customer Pick Up: You send a driver to pick up the unit from the upfitter.
Ship-Thru/Freight Re-Entry: An upfitted bailment pool unit can be returned to the OEM for shipment.

Ship-thru is available for GM, and freight re-entry is available for Ford pool chassis.
Does Knapheide and Its Distributor Network Have Bailment Pools?
From coast to coast, Knapheide and its distributor network provide access to bailment pools for Ram, Ford, General Motors and International.
DROP SHIP AND SHIP-THRU
What Is Drop Ship?
In the automotive and upfitting industry, drop ship means the OEM will deliver the chassis directly to the upfitter. This reduces the amount of time between the purchase and the completion of the upfit because it eliminates the need for the OEM to deliver the chassis to the dealer and for the dealer to transport the chassis to the upfitter.

What Is Ship-Thru?
Ship-thru is the process of shipping a chassis from an OEM to an upfitter. Once the upfit is complete, the unit will return to the OEM transportation network, typically rail, for delivery to the dealership.

What To Consider Before Using Drop Ship or Ship-Thru:
When using drop ship, make sure you enter the correct code. Just one incorrect number could cause your unit to get shipped to the wrong side of the country, and cost you a fortune in freight!
Before opting for ship-thru, consider your timeline for the unit. While choosing ship-thru will save you money, it will cost you time. If you are ordering generic stock, with no need to rush, choosing ship-thru could be a great cost-saving opportunity.
Before deciding to ship-thru, consider what upfit is going on your chassis. Not all upfits are eligible because of height and weight restrictions from the carrier.
How Can Bailment Pools, Drop Ship and Ship-Thru Help Dealers?
Bailment pools, drop ship and ship-thru save dealers time, money or both. If you're interested in taking advantage of drop ship and ship-thru options, click the button above to find OEM codes. To start taking advantage of our bailment pool, submit a request through the form below.
Click the button below and we can work with your dealership to start stocking Knapheide today.