WHAT DOES UPFIT MEAN?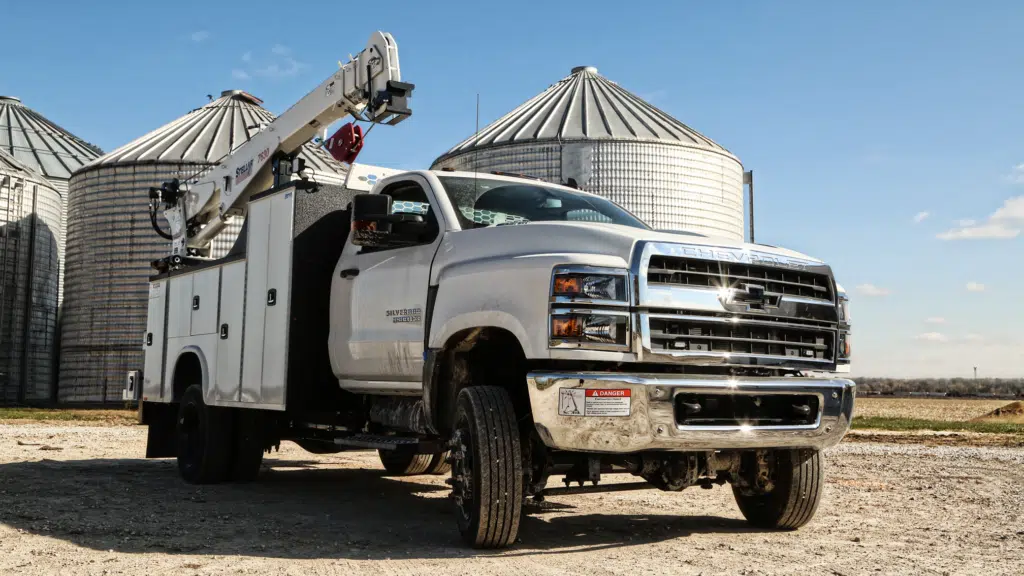 Upfitting is the process of customizing a vehicle to fit the needs of its user through the addition, replacement or augmentation of its body, equipment or accessories. In the world of commercial vehicles, upfitting is, simply put, building a vehicle solution that helps get the job done.
WHY UPFIT YOUR VEHICLE?
If your current vehicle solution is lacking, especially when it comes to organization, durability, equipment or branding, you may want to consider upfitting.
"Adding an upfit to a work vehicle can provide the operator with the keys to successfully utilize their vehicle to its maximum utility," Toby O'Cheltree, Knapheide West Quincy General Manager, said. "It is important that each solution we provide is targeted toward the customer's actual job sector; our focus is to serve by putting their needs first."
HOW DOES UPFITTING RELATE TO KNAPHEIDE AND ITS DISTRIBUTOR NETWORK?
Knapheide is a well-known, reputable manufacturer of standard and custom vehicle bodies. We partner with a network of more than 240 distributors nationwide to stock and sell our premium truck bodies and vehicle equipment.
But, Knapheide is not just a manufacturer. The partners in our distributor network, and our 26 Knapheide Truck Equipment Centers, are commercial upfitters. Across the nation, customers can work with Knapheide, or our partners, to upfit their vehicles with turnkey solutions.
"We make it the priority to provide our customers with everything they need to put their unit into service immediately," O'Cheltree said. "Because when our customers succeed in performance, we succeed as providers."
Whether you are looking for Knapheide products or an upfit with no Knapheide-built products, our upfitters will work with you to provide you and your business with the best upfit possible.
What Are The Do's and Don'ts of Vehicle Upfitting?
Do's

Do ask questions. There's no such thing as a dumb question.
Do make sure you provide a list of duties you currently perform. Bonus points if you can provide images of the tools you use.
Do visit our company website to review our products first. Our vocational products pages will give you a great starting point to see what others in your industry are using to suit their needs.
Do talk to a sales representative at your local Knapheide distributor to discuss your work vehicle needs. Find your nearest distributor here.
Don'ts

Don't be forced to sacrifice because of your chassis. The only barrier to providing a solution is the chassis' limitations. Consult your upfitter first.
Don't be afraid to ask your sales representative for something you think could help you on your job site. It is very likely the representative has been asked for something similar and may know of a comparable solution or something better suited to your needs.
Don't settle for anything less than the latest, cutting-edge, work-ready transportation solution.
HOW TO GET STARTED?
We want to see you succeed. With 175 years of experience and knowledge in the transportation industry, we are confident that we can turn your concept into reality.
From one upfit to 100, our network of more than 240 upfit partners can help build your fleet.
Work directly with your nearest Knapheide upfit partner for bodies, equipment and upfitting.
Interested in body or truck package pricing? Submit a quote request and we'll find an upfitter for you.