Dedicated body to transport and support heavy concrete saws and equipment used for slab and flat cutting. Dhollandia Cantilever lift gate with a 3300 lb. capacity and a 57" platform for loading and unloading of concrete saw and supporting equipment. Compartments are designed for specific storage for items such as saw blades, hoses, cords, etc. Currently available through our IP products group
More information coming soon. Request a quote today.
Complete our online quote request form and we'll help you get in touch with the right Knapheide distributor or dealer to meet your needs and get you a vehicle quote.
Body Shell
Rugged two-sided A-40 galvanneal steel body shell with a six year warranty. Complete undercoating provides an additional layer of corrosion protection.
Compartment Doors
Features double-shell, 20-gauge, two-sided A-40 galvanneal steel compartment doors
Door Retainer
Double spring over-center door retainer on all doors eliminates involuntary swing and keeps the door in positive open or closed position.
Continuous Hinges
Continuous aluminum hinge with stainless steel rods
T-Handles
Stainless steel 3 point T-Handles ensure your compartment doors stay closed and are individually lockable.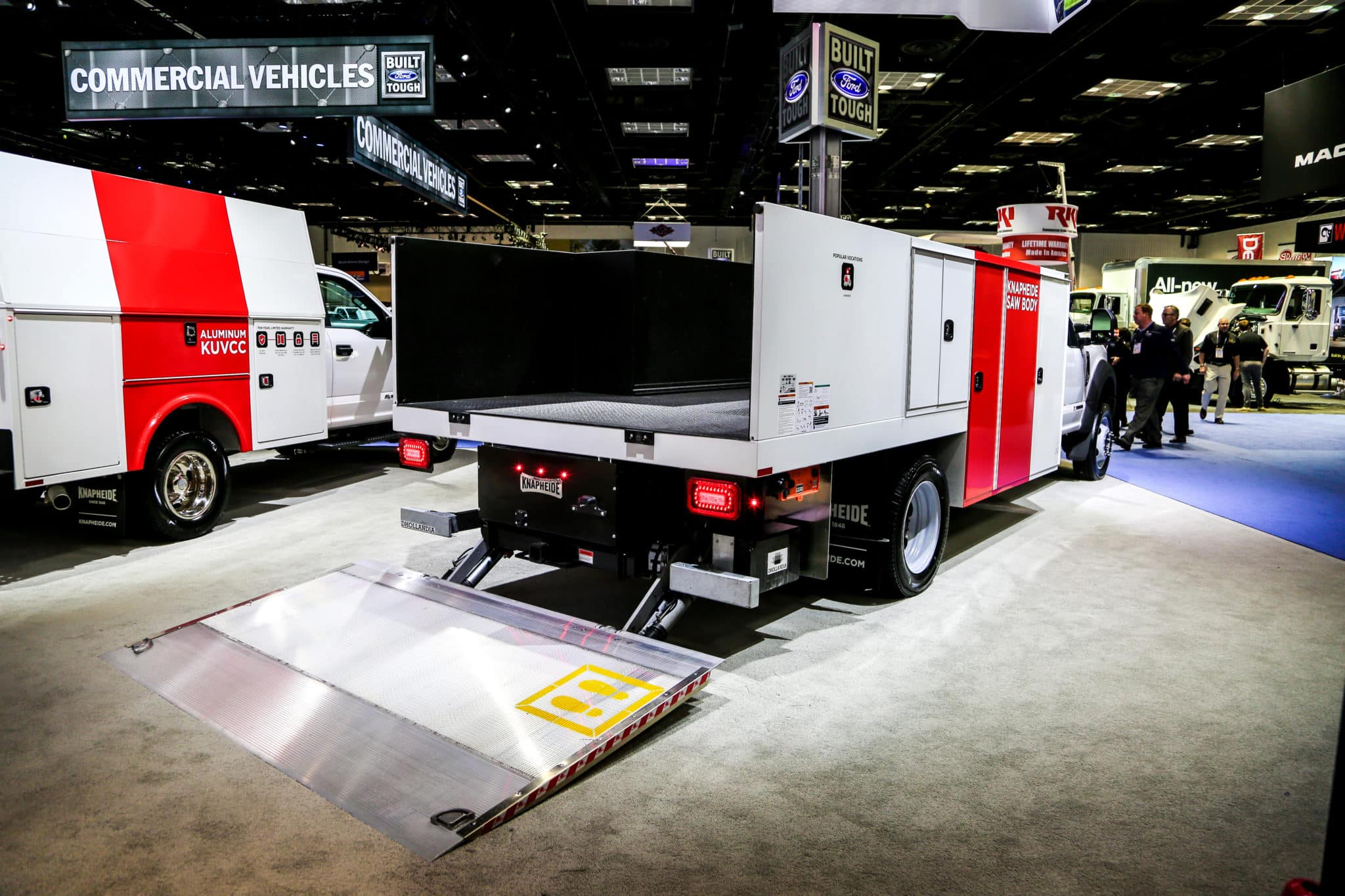 To meet the everyday needs of those working with concrete, the new Saw Body from Knapheide is dedicated to transporting and supporting heavy concrete saws and equipment used for slab…
READ MORE »