Built to handle your heavy lifting jobs
Knapheide Crane Bodies are a crane service truck bed built and reinforced with heavy crane applications in mind to withstand the torsional forces applied to a body during lifting operations. Knapheide's comprehensive lineup of Crane Bodies includes models from light-duty trucks, up to extreme heavy-duty applications. From construction and mining to agriculture and equipment repair, our crane truck beds have continually proved their worth time and time again. When your job requires heavy lifting, call on a Knapheide Crane Body to help you get the job done.
Want to see all-in-one packages?
Complete our online quote request form and we'll help you get in touch with the right Knapheide distributor or dealer to meet your needs and get you a vehicle quote.
Search local commercial dealer inventory that's ready for work. This is the fastest way to get a Knapheide work vehicle.
E-Coat Immersion
Knapheide Bodies are fully immersed in Knapheide's 12-step, electrodeposition prime paint system for superior corrosion resistance.
Door Retainer
Double spring over-center door retainer on all doors eliminates involuntary swing and keeps the door in positive open or closed position.
Compartment Shelves
250 lb. capacity adjustable divider shelves made of rugged spangled galvanized steel. Divider slots on 4" centers. Shelves are covered by the Knapheide six year warranty.
Stainless Steel Hinge
Continuous stainless steel hinge for unmatched security and corrosion resistance, backed by the Knapheide six year warranty.
Interior Light Guard
Interior light guards provide protection for recessed lighting and wiring package.
Security Ring
Adjustable security ring strikers provide strength, security, and a weather tight seal throughout the entire life of the body.
Quick Mount Body
Quick mount installation permits quick, safe mounting of body and bumper and allows for easy transfer from chassis to chassis (meets FMVSS 301 requirements).
Return Flange Floor
Exclusive "Return Flange" floor design provides support for side compartments, adds floor strength, and eliminates rust-prone exposed seam between floor and side compartments.
Slam Lock Tailgate
Includes slam-lock tailgate with one-hand center release
Door Seals
Triple contact door seals provides protection against the outside elements for your tools and equipment.
Body Shell
Rugged 12 or 14-gauge, two-sided A-40 galvanneal steel body shell with a six year warranty. Complete undercoating provides an additional layer of corrosion protection.
Receiver Bumper
Heavy duty Galva-Grip bumper with integral outrigger tubes. Compatible with bodies with optional crane reinforcement kits and 30 Series Crane Bodies.
Cable Steps
Ideal for crane and line bodies with higher bumpers. Safely access the cargo bed area of the body without need to jump up or down, impoving ease-of-use and safety.
Codeable Padlock
Padlock learns your vehicle ignition key code and eliminates the need to carry both ignition key and padlock key.
Bumper
21-1/2" deep work surface, lockable through compartment, and accepts outriggers for body stabilization. Receiver hitch rated at 12,000 lbs. maximum trailer weight and 1,200 lbs. maximum tongue weight. Compatible with the 38 Crane Body.
Bumper
Includes large work surface, lockable through compartment, and pintle hitch step bumper with D-rings. Pintle hitch bumper rated for 30,000 lbs. maximum trailer weight and 6,000 lbs. maximum tongue weight. Bumper includes vise plate with mounting locations available on both sides of bumper. Bumper also includes a through compartment with lockable access doors on both sides of the bumper. Compatible with 60 Crane Body.
LED Compartment Lighting
Ideal for Service, Utility or Gooseneck body. Controlled and operated via vehicle up fitter switch. Switch kit and door activated switch kits also available. Multiple lengths available.
Master Locking System
Lock all compartments on one side with one device/action. Operates independent of your key locks for added security. .
Rock Guard
Aluminum trim added to front corners of Service Body for increased aesthetic. Aluminum treadplate option available.
Aluminum Mechanics Drawers
Aluminum alloy construction manufactured by C-Tech. Available in multiple configurations. Rated for maximum of 250 lbs. Appearance may vary.
Electric Cranes
A cost-effective alternative to hydraulic applications. Knapheide can provide electric cranes ranging in size from 1,000 lbs. to 6,000 lbs.
Hydraulic Cranes
With access to most leading crane manufacturers, Knapheide offers a comprehensive selection of hydraulic cranes.
LED Lights
LED replacement for incandescent stop/tail/turn lights. Offering brighter light and a superior life span compared to incandescent lights
Tie Downs
Ideal for safely securing heavy equipment in your cargo area. Zinc-plated. Rated at 2,000 lbs.
Steel Mechanic Drawers
Steel construction available in multiple configurations
Gas Bottle Retainer
Secure storage and transportation for gas bottles
| Model | Applicable Models | Max. Crane Rating | Chassis CA | Body Length | Body Height | Body Width | Compartment Depth | Floor Width | Net Weight (lbs) |
| --- | --- | --- | --- | --- | --- | --- | --- | --- | --- |
| 44 & 60 Crane Bodies | | | | | | | | | |
| 6108DL-44 | 15,000 GVWR chassis up to 19,500 GVWR with 19.5" dia. rims (max. 34" tire dia.) | 44,000 | 60" | 108" | 44" | 94" | 22" | 50" | 2629 |
| 6108DLR-44 | 15,000 GVWR chassis up to 19,500 GVWR with 19.5" dia. rims (max. 34" tire dia.) | 44,000 | 60" | 108" | 44" | 94" | 22" | 50" | 2689 |
| 6132DL-44 | 15,000 GVWR chassis up to 19,500 GVWR with 19.5" dia. rims (max. 34" tire dia.) | 44,000 | 84" | 132" | 44" | 94" | 22" | 50" | 3037 |
| 6132DLR-44 | 15,000 GVWR chassis up to 19,500 GVWR with 19.5" dia. rims (max. 34" tire dia.) | 44,000 | 84" | 132" | 44" | 94" | 22" | 50" | 3095 |
| 6132DLHR-60 | Medium duty chassis 19,000 GVWR and up with 22.5" dia. rims (max. 46" tire dia.) | 60,000 FT-LBS | 84" | 132" | 52" | 94" | 22" | 50" | 3186 |
| 30 Crane Bodies | | | | | | | | | |
| 6108DL-30 | 15,000 GVWR chassis up to 19,500 GVWR with 19.5" dia. rims (max. 34" tire dia.) | 30,000 FT-LBS | 60" | 108" | 40" | 94" | 20" | 54" | 2306 |
| 6132DL-30 | 15,000 GVWR chassis up to 19,500 GVWR with 19.5" dia. rims (max. 34" tire dia.) | 30,000 FT-LBS | 84" | 132" | 40" | 94" | 20" | 54" | 2721 |
| 6132DLR-30 | 15,000 GVWR chassis up to 19,500 GVWR with 19.5" dia. rims (max. 34" tire dia.) | 30,000 FT-LBS | 84" | 132" | 40" | 94" | 20" | 54" | 2757 |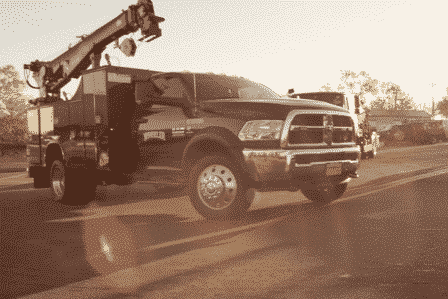 Just like we never settle when it comes to the products we create, our customers never settle when it comes to the work they do — like APAC Wheeler, a…
READ MORE »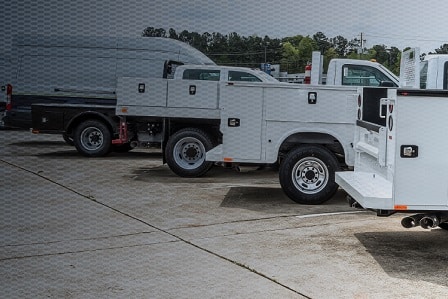 Commercial truck dealers across the nation, from large to small, stock already upfitted work trucks for immediate delivery. So the next time you are in a pinch and need access…
READ MORE »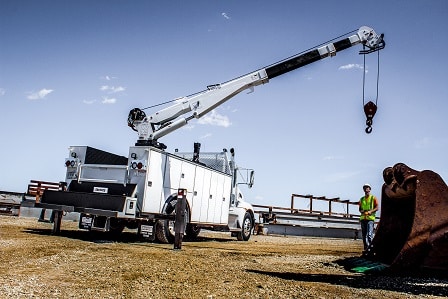 Telescopic cranes for a service truck can greatly increase a mechanic's capability out in the field. While service cranes provide more ROI opportunities, acquisition costs can also vary greatly depending…
READ MORE »