BY BEAU BECRAFT
Platform bodies have been serving individuals and industries for decades.
Knapheide's PGN (Platform Gooseneck) lineup of bodies takes these time-tested and versatile platform options and integrates a gooseneck hitch for maximum towing and hauling capability. These straightforward, practical bodies offer a variety of benefits when it comes to hauling, towing, and nearly everything else you can throw at them. Knapheide offers PGN products in a variety of configurations in both steel and aluminum, each with their own specific suffix (such as PGNB, PGNC, etc.). If that's a little confusing, here's a look at the "ABCs"of our PGN product lineup.

A (Aluminum)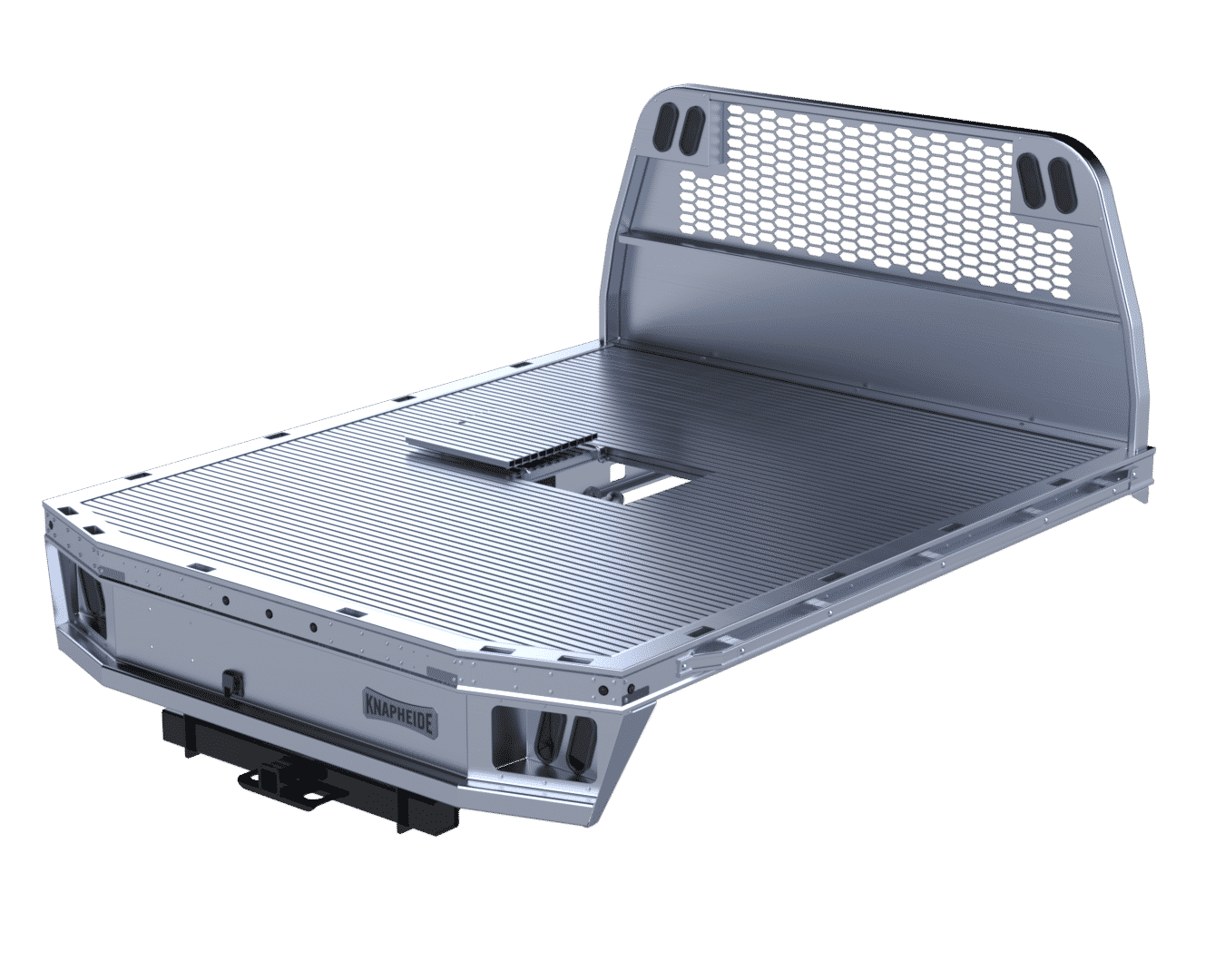 AL-PGNB
A lightweight gooseneck platform doesn't equate to decreased strength or build quality. In fact, the Knapheide Aluminum PGNB puts that misconception to bed.
Knapheide's Aluminum PGNB provides remarkable strength and durability in a significantly lighter package. Assembled using aerospace technology that utilizes military-grade aluminum, you'll enjoy a rugged work body that is 40 percent lighter than steel, offering you more payload.
The gooseneck hitch system is rated at 30,000 lbs. to provide you the assurance of handling any haul. And, with aluminum construction, you have better protection against corrosion due to exposure of outside elements, harsh work environments, and more.
A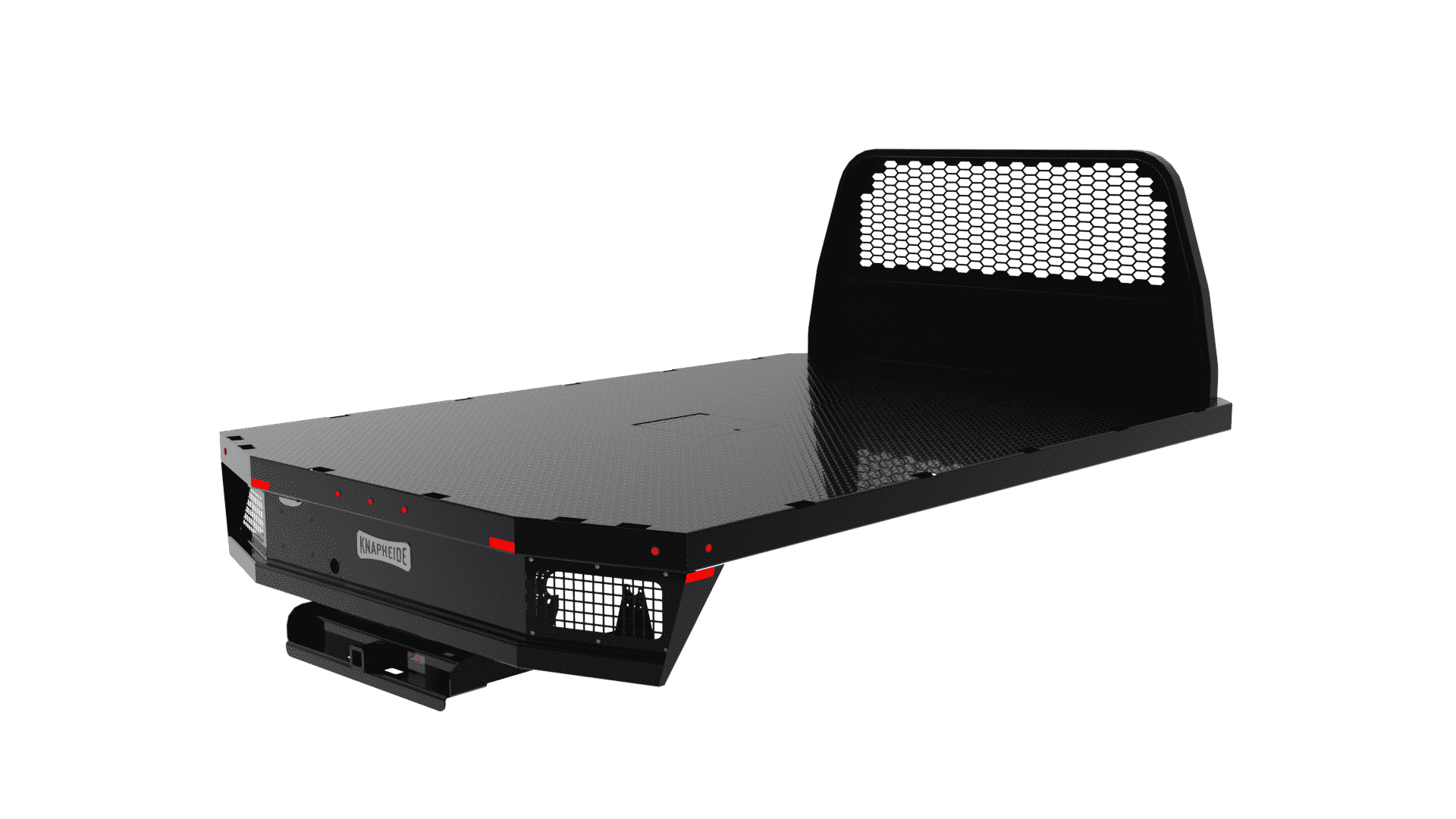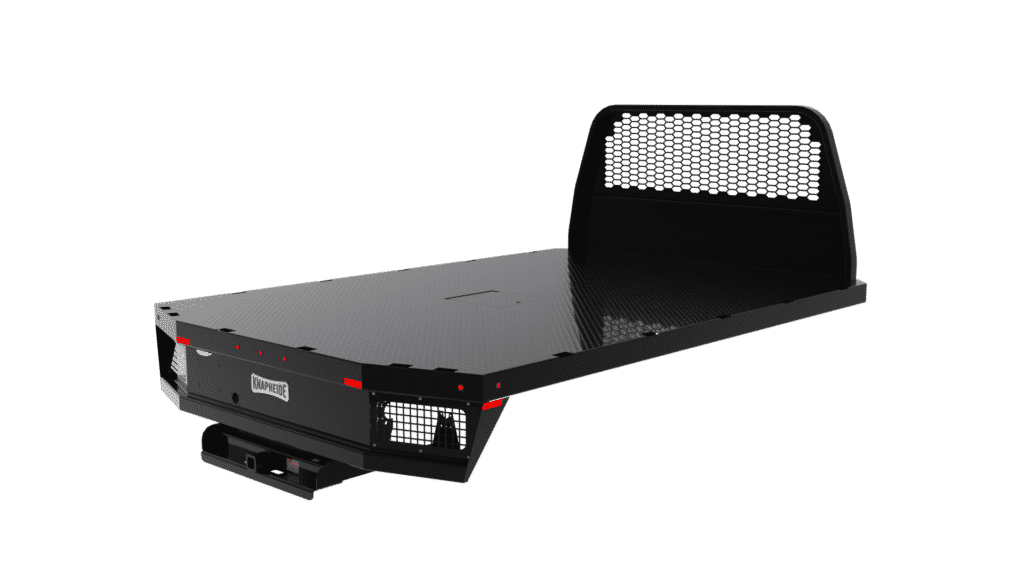 PGNA
An economical as a gooseneck body can get, Knapheide's PGNA Gooseneck Body has all the components you'll need for hauling your gooseneck trailer.
An under-the-floor gooseneck hitch system and integrated receiver hitch system enables you to haul virtually any style of trailer. The punched bulkhead provides maximum visibility out of the rearview mirror while still protecting you in the event of a collision. Internal stake pockets make it possible to add a variety of Knapheide side accessories for customization.
Knapheide PGNA Gooseneck Bodies provides you with a great gooseneck body at an even greater value.
B
PGNB

The dressed-up, no-frills entry into our gooseneck lineup. Loaded with great standard features, Knapheide's PGNB Gooseneck Body offers all the components you need for hauling a gooseneck trailer. The gooseneck system, located beneath the floor of the platform and coupled with an integrated hitch receiver system, allows you to tow virtually any style of trailer.
Complete with a punched bulkhead to provide maximum visibility and added protection in the event of a collision, the PGNB also integrates stop, tail, turn, and backup lights in both the rear skirt, bulkhead, and side rub rails for added functionality, convenience, and safety.
Thanks to its internal stake pockets, customization possibilities for the PGNB are endless, making it a more than capable upfit that can adapt to your needs by utilizing a wide variety of official Knapheide accessories.
Models are available for single and dual rear wheel chassis applications with 8', 9', and 11' body lengths. Multiple accessories and options are also available, giving you the ability to tailor the upfit to your specific work needs. Well-equipped, the PGNB is an ideal choice for your hauling and towing needs.

C
PGNC
Offering enhanced styling and superior functionality, the PGNC Gooseneck Body are more easily recognized thanks to their distinct side-skirt styling and integrated front and rear toolboxes, which provides sleek and functional design with practical, ample storage solutions.
Thanks to the integrated under-body storage compartments, the PGNC is the perfect choice for the user that needs top-tier towing capabilities, but also wants a bit of utility infused in their gooseneck body. Just as in the PGNB model, integrated stake pockets allow users to take advantage of a number of Knapheide accessories like stake racks and contractor packages that enhance your PGNC's functionality.
Built for longevity and to withstand all you can throw at it, the PGNC (like all other PGN bodies) is fully immersed in Knapheide's exclusive E-Coat prime paint system, providing you peace of mind and confidence that your gooseneck body won't succumb to rust and corrosion.

D
PGND
Welcome to the top of the line. More featured-packed than any other in the industry, the Knapheide PGND Gooseneck Body is our flagship model and the most deluxe offering on the market today.
Featuring superior and innovative solid steel construction, you'll have peace of mind knowing you're using the most reliable body in the industry. The exceptional build quality assures this upfit will stand up to the daily rigors of any and all jobsites it comes across.
With ample compartment storage, a contoured bulkhead, under-the-floor gooseneck hitch system, and all-LED lights, the PGND has everything you need in a gooseneck body and then some.
Still not sure which gooseneck platform body is right for you?
We've made it easier with a great selection of upfit guides available to download now. To get your upfit guides, click here.