TIPS TO HELP MAXIMIZE YOUR COMMERCIAL TRUCK BUSINESS
With so many digital marketing tools available, it's not hard to see how one can get overwhelmed with where to start. Many commercial truck dealers have a fraction of the resources, both human and capital, to their counterparts in retail which can make digital marketing even more daunting. The good news is that digital marketing can take your commercial truck dealership team of a few and easily multiply their efforts. Get started with some of the basic digital marketing fundamentals below.
---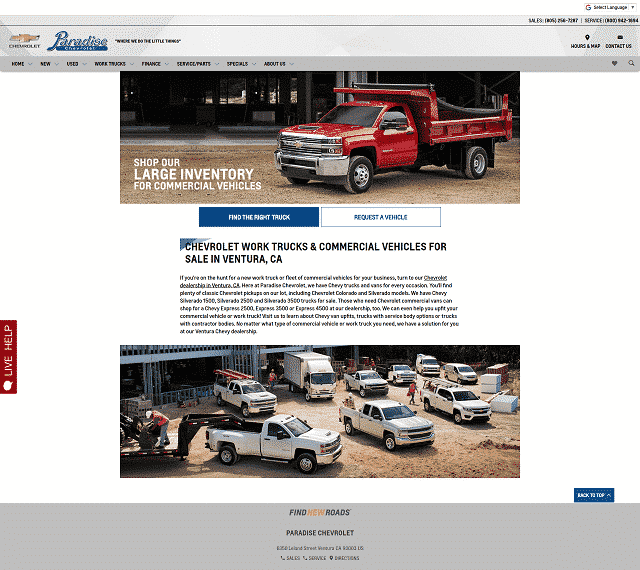 WEBSITE
With over 80 percent of vehicle purchases beginning online (according to a study by CDK Global), your website has arguably become just as important as your physical address. Treat it as your digital storefront. It's your first impression on many potential buyers.
Your website should be equally as strong on the commercial truck side in comparison to the retail side. This means:
Your commercial truck inventory is easy to locate and up to date on your website.
Your website is responsive, meaning it reformats to all devices and screen sizes from desktop to mobile for a frictionless customer experience.
Your website appears high in organic (or non-paid) search engines, such as Google, Bing, etc. If you search for "Ford Work Trucks Chicago, IL" on Google and your Ford commercial truck dealership in Chicago is not within the first few organic search result spots, this needs to change.
You provide direct contact to your commercial truck sales staff through your website, either through an online form, chat window or by listing their email and/or phone number.
Your service department contact information and hours of operation can be easily found, service after the sale is vital for retaining commercial truck customers.
---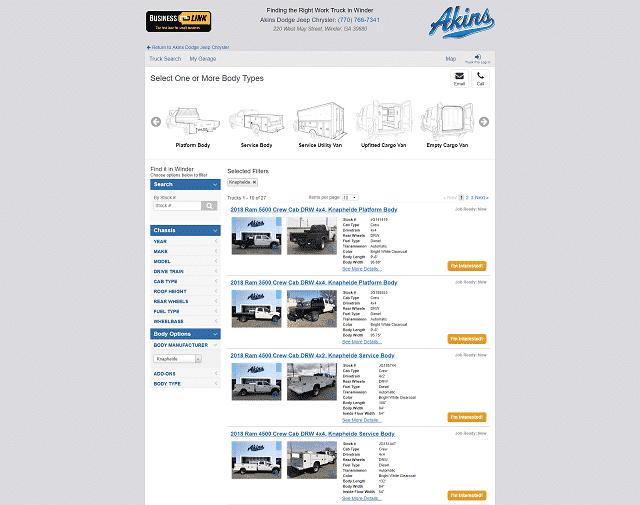 COMMERCIAL INVENTORY
Those that have the inventory will get the sale, especially when talking about commercial trucks. Losing revenue due to a broke down work truck is not an option for most of your commercial customers. Having inventory on-ground and ready for purchase is important but if that inventory isn't visible online you might as well not have it on your lot.
Your inventory of commercial vehicles should be easily located on your website. You can either have someone on your commercial truck sales team be responsible for updating this inventory or, if you are fortunate enough, utilize an internal resource that maintains your website. If neither one of these are a viable option for you, Work Truck Solutions can take the hassle out of maintaining your online commercial truck inventory. Showing your work truck inventory on your own website is a no-brainer and to increase visibility. Some dealers choose to list their inventory on sites specifically for finding commercial trucks across the country such as Commercial Truck Trader.
---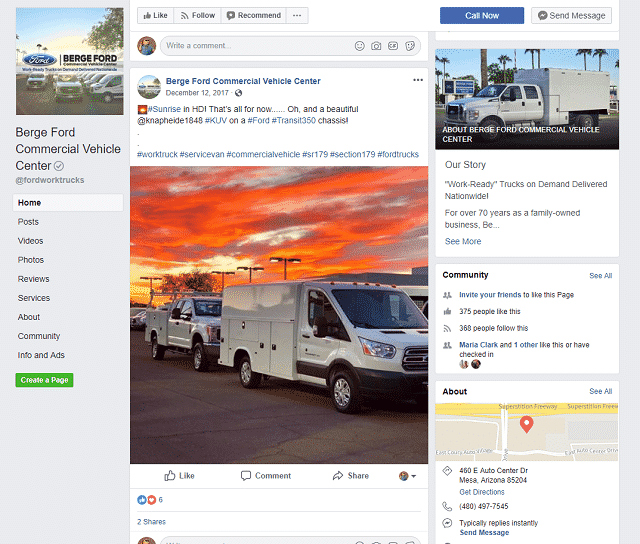 SOCIAL MEDIA
Go where your customers are. This doesn't mean follow them around on their jobsite or hang out at the local supply yard. Believe it or not, many of your commercial customers can be found (and reached) via social media channels including Linkedin and Facebook. Your commercial truck department should have dedicated accounts on both of these social media channels as your customers are drastically different than the retail side. Regularly posting inventory, promotions, customer profiles and content geared towards the commercial customer is paramount.
In addition to creating and maintaining commercial truck department Linkedin and Facebook pages, encourage (and, if necessary, train) your commercial truck sales staff to do the same with their individual accounts. Sharing the content posted by the commercial truck department page only amplifies the reach of the business.
---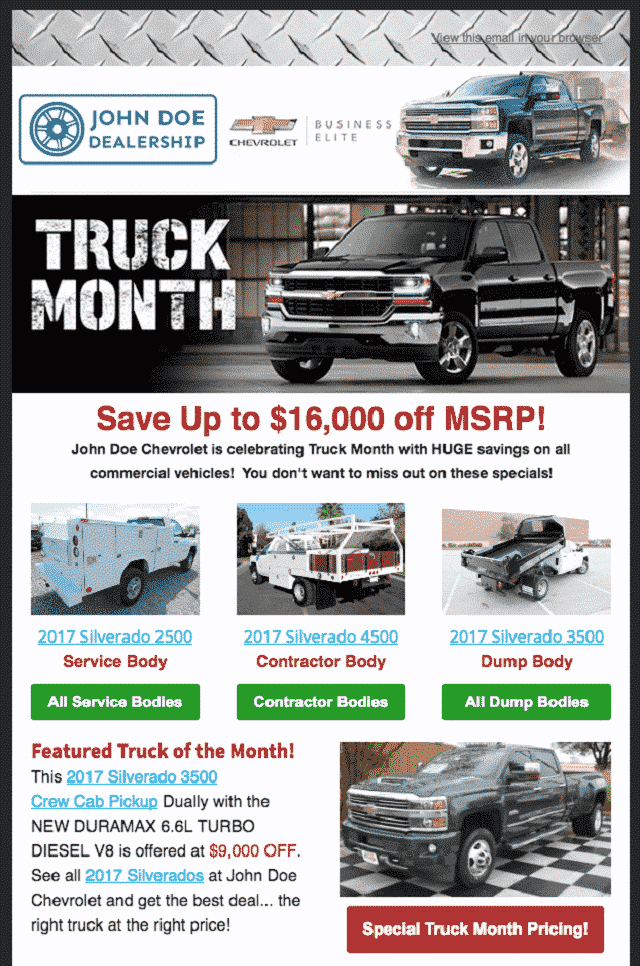 EMAIL MARKETING
Odds are your cohorts on the retail side of your dealership have long been utilizing email marketing to reach potential buyers and you should be too. Piggybacking off the retail side may or may not be an option for you on the commercial truck side. If you can utilize the same email marketing tool and resources on the retail side that's great, but keep in mind your audience will be vastly different. Your action if taking this route is to build an audience for your dedicated commercial truck emails.
If you have to start from scratch and execute email marketing on your own, don't be afraid. There are many easy, intuitive email marketing tools available for you to use (even free options). Perform a simple Google search for "email marketing tools" and select the one that best fits your needs. Keep these tips top of mind if you lack experience with email marketing:
Have your customers or prospects sign up for your emails via a form on your website or through your social media pages. Don't send unsolicited emails!
Don't send promotional emails too often. Doing so will lead to unsubscribes and low engagement (email opens). A good rule of thumb is no more than one a week but no less than one a month.
Include a variety of content and information within your promotional emails. Spotlight specific inventory or upfits, share vehicle tips, offer promotions, etc.
Utilize the reports within the email marketing tool to help better understand the most popular and engaging content. If you commonly have low open and click-through rates, change up your content subject matter.
---
These are some of the best digital marketing tools for your commercial truck business. If you lack the know-how to utilize these tools you have a few options: seek training and absorb the knowledge necessary or find a reputable partner to help with implementation and execution.