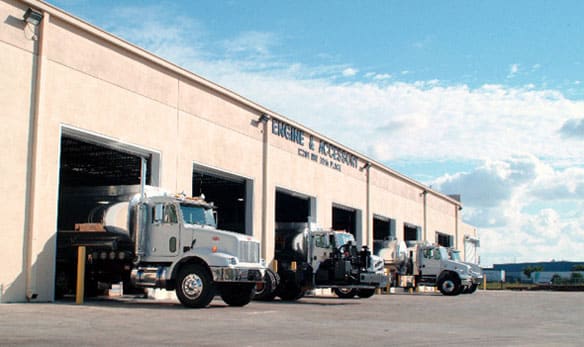 Welcome to the newly resurrected Brake and Equipment Co. Originally established in 1933, we have brought back the industry legend for Truck Equipment in the Milwaukee and metropolitan surrounding area.
In June of 2015, Mike Neerdaels and Paul Wendelberger decided to join forces and re-introduce Brake & Equipment into the Milwaukee truck equipment market once again.
Located on the north side of Milwaukee, we are situated on Silver Spring Drive just 1 mile west of Interstate 45. Our 11,000 square foot installation facility provides ample room to accommodate our customers' needs. We are here to serve the southeast portion of the state of Wisconsin.
BRAKE AND EQUIPMENT COMPANY
12773 West Silver Spring Drive
Butler,
WI
53007