The Knapheide Manufacturing Company, the nation's leading provider of commercial vehicle solutions, announces the release of two vocational specific Platform Bodies.  The Concrete Body is a newly released heavy-duty Platform Body.  Knapheide Concrete Bodies were designed with the concrete contractors in mind yet are multi-functional to appeal to a multitude of heavy-duty trades.  Knapheide Contractor Bodies have been available for several years but were recently enhanced after extensive market feedback and now come packed with standard features contractors have come to expect.
---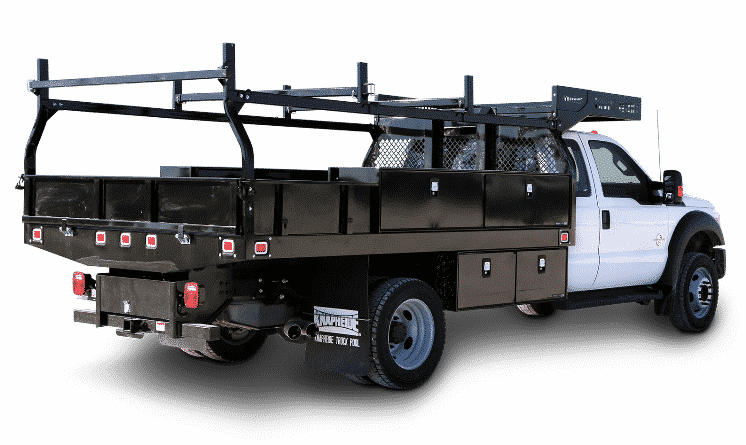 Knapheide Concrete Bodies feature a rugged construction to withstand severe jobsite environments and applications.  An overcab material rack, above and below body Roughneck Toolboxes, solid steel sides, hinge down tailgate, 1/8″ thick treadplate floor, and a screened bulkhead are just a few of the standard features that form the Knapheide Concrete Body package.  Available in 9′, 12′, and 14′ body lengths, Knapheide Conrete Bodies are compatible with Class 3-5 dual rear wheel cab chassis.  Product information, including specifications, features and benefits, literature, product photos, and warranty information can be found on the Concrete Bodies product page.
---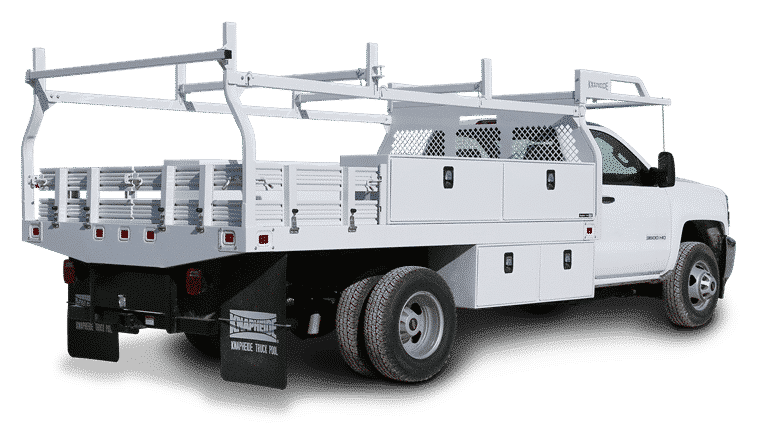 Knapheide Contractor Bodies were updated to better align with customer needs.  Enhanced features include numerous platform floor choices (treadplate steel, polyboard, yellow pine, or apitong), hinge down side and rear steel stake sections, tailboard channel in the cargo area at the end of each toolbox among many others.  Knapheide Contractor Bodies are an ideal choice for general contracting/construction applications.  White and black finish paint models are available in 9′, 12′, and 14′ standard body lengths.
---
Like all other Knapheide bodies, Concrete and Contractor Bodies are fully immersed in Knapheide's exclusive electrodeposition prime paint system for superior corrosion resistance.  These great new products solidify Knapheide's commitment of providing customers with vocational specific commercial vehicle solutions.  Concrete and Contractor Bodies are available through  Knapheide's extensive North American distribution network.