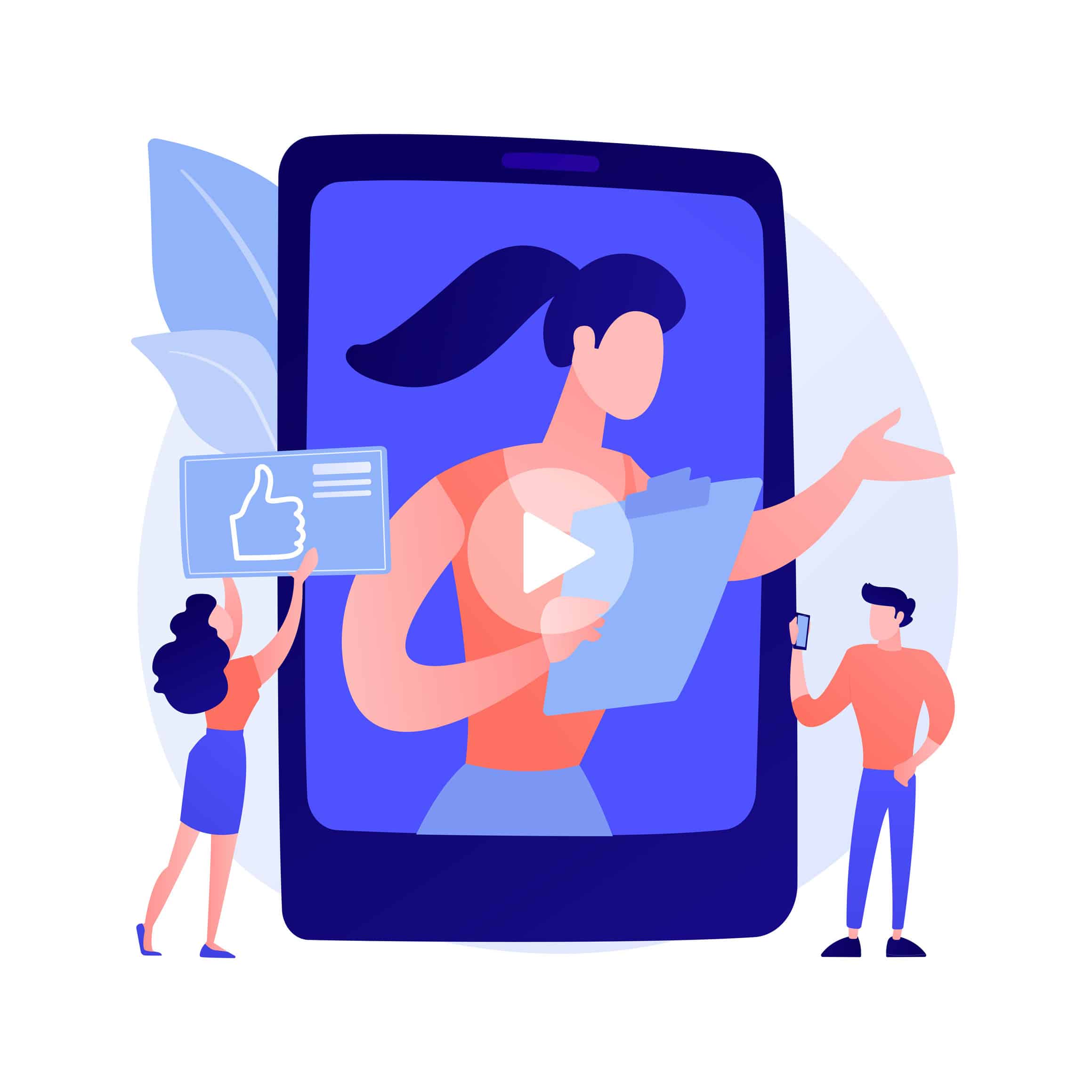 Video, especially short-form, has taken social media by storm in recent years. Many attribute the rapid growth to TikTok's success. The app, which began as a platform for sharing dance and music content amongst Gen Zers, has transformed into a massive social media platform. TikTok now boasts more than 1 billion users worldwide, spanning across all ages and demographics, who share video content on a wide range of topics using the platform.
Other social media networks have taken note of TikTok's growth and popularity and tried to replicate its success through the creation of their own short-form video features like Facebook/Instagram Reels and YouTube Shorts.
What is Short-Form Video?
Short-form video is a video under three minutes in length. According to a HubSpot video marketing report, 83% of marketers believe the best length for these "shorts" is 60 seconds or less.
Why is Short-Form So Popular?
It seems like everybody is constantly busy these days, hustling from one thing to the next, with little time to unwind and decompress. Short-form video content caters to this type of lifestyle, catching the attention of scrollers by providing them with quick, valuable and easily digestible content in the little time they have.
Elements of an Effective Short
Grab the Viewer's Attention:
Making a good first impression may be more important now than ever before. Afterall, you only have a few seconds, at most, to hook the viewer before they scroll away. Give the viewers a reason to stay and watch the video to the end.
Educational or Add Value:
Instead of trying to overtly sell to the viewers, take a content marketing approach and educate them on you or your business, your trade or something that will help them in their day-to-day lives.
It's interesting to note that younger audiences use platforms like TikTok and YouTube as a replacement for traditional search engines. While this may not be the case for older audiences, producing well-ranking content is still important as it may land on popular internet searches and can expand your audience.
After creating a reputation for providing helpful resources, you are more likely to be sought out by current or potential customers and build trust, brand recognition and an online community.
HubSpot's report also indicated that a majority of marketers believed video was an important tool for boosting awareness of their brand and 85% believe it was an effective avenue for engaging with current and potential customers.
Want to learn more about content marketing? Check out our blog post here.
Answer Specific Questions:
As we mentioned in the section above:
1. You are trying to be of some value to the viewer.
2. People are using platforms with these shorts as a replacement for their internet searches.
So, instead of taking a "sales guy approach" to videos, spend time answering specific questions.
Distributors – Don't just tell your viewers that you're the best. Instead, show your viewers your completed upfits, or upfits in the shop, and explain your relevant capabilities and products. It's even better if you can get your customers to agree to let you come along to their jobs sites and capture video of the upfit in service. Then, have them talk about how the vehicle and your services allow them to be the best at their job.
Dealers – Don't just sell someone a work truck. Take the 60 seconds to educate viewers on specific questions like "How to set your strobe lights?" or "How to change the oil in a Ford 250?"
Business Owners – Don't tell viewers why you're the best in town. Instead, answer industry questions like "How to shut off the water to your toilet?" or "How to check if an outlet has power?"
Don't Just Tell, Show:
This one seems obvious, but you're on video. Don't just tell the viewers about the steps to setting up their lights or where the knob is to turn, actually show them how and where.
Vertical Format:
Shoot your video vertically, as that's how it will likely show up across any platforms you share it on.
How to Create Shorts
Good news! You don't need a fancy camera or tons of equipment to get started. Most smartphones today have great cameras with video capabilities.
Creating quality videos can be time consuming, but it doesn't have to be. Many of the social media platforms, including TikTok and Facebook, have easy-to-use creative and editing capabilities. Take some time to test them out and learn. As you become more comfortable, you can try to up your game by adding sounds and effects.
If you don't feel comfortable being in front of or behind the camera, or simply don't have the time to dedicate to it, consider hiring a freelancer or intern to help you. While it could be an additional marketing cost for you or your business, quality social media engagement can expand your customer base and increase your return on investment (ROI).
Interested in learning more about marketing using social media? Check out these posts!
From one upfit to 100, our network of more than 240 upfit partners can help build your fleet.
Work directly with your nearest Knapheide upfit partner for bodies, equipment and upfitting.
Interested in body or truck package pricing? Submit a quote request and we'll find an upfitter for you.